By Polly Ticks, Political Editor
Ipswich MP Ben Gummer has ruled out serving a third term – because he might turn into his father.
The boyish Mr Gummer is slowly morphing into his dad John, the former Cabinet Minister and Suffolk Coastal MP who served for many years under Margaret Thatcher.
And now Tory Ben wants to quit Parliament before his hair gets thinner and he starts eating dodgy burgers with his children for cheap publicity stunts.
Mr Gummer Jnr, 21, made his decision during a frank interview in his kitchen with the Suffolk Gazette yesterday.
But his announcement shocked party colleagues and opponents, who claimed it wrongly assumed he would even win back his seat for a second term in this May's General Election. Labour activists pointed out that even if he did win a second term, he could then be a lame duck MP.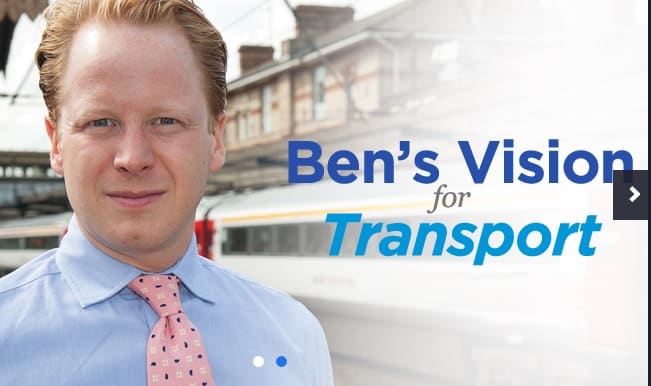 Ben Gummer (pic: bengummer.com)
John Gummer
As he showed off his man-of-the-people skills by chopping salad while chatting to the Suffolk Gazette, Mr Gummer Jnr explained his decision.
"Two terms in office is enough," he said. "It's like turnips – two is nice, three is probably too much.
"I am also starting to look like my father, and in five years time that would make me unelectable anyway."
Reflecting on a future life outside politics, Mr Gummer revealed a surprising desire to retrain as a train driver.
"Ever since I was a boy, I always wanted to be a racing car driver, a fireman or a train driver. The latter is distinctly possible with the marvelous Greater Anglia rail company," he enthused.
That passion for trains explains Mr Gummer's desire to see an improved rail service between Ipswich and London.
"I fully expect at least two Greater Anglia carriages to be repainted and have new seat covers by the time I go in 2020," he said.
Ben Gummer was elected Ipswich Conservative MP in 2010, winning the marginal seat from Labour. His father was Tory Suffolk Coastal MP from 1979-2010. Now titled The Lord Deben, John Gummer served in the Cabinet under Mrs Thatcher and John Major, and is a former Chairman of the Conservative Party.
At the height of the so-called Mad Cow Disease outbreak in 1989-90, he persuaded his then four-year-old daughter to eat a beefburger in front of the media.
It is not believed John Gummer wants to be a train driver.
Like us on Facebook: