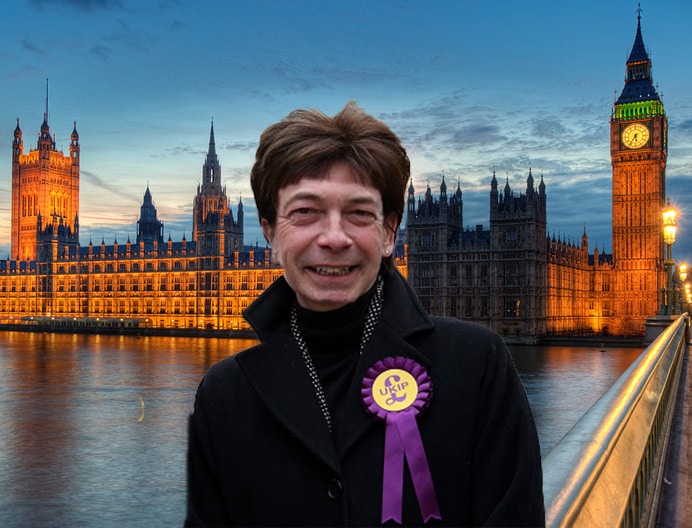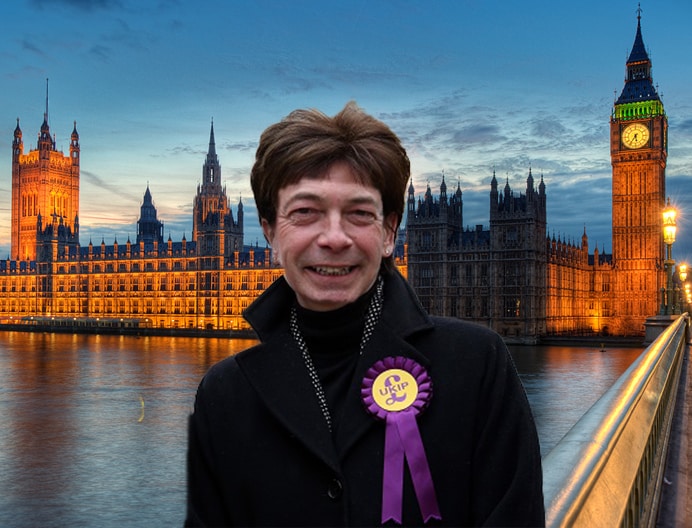 By Our Political Staff
UKIP members claimed there was something "strangely familiar" about Diane James when she was unveiled as the party's new leader today.
Nigel Farage stepped down after resigning the leadership for the second time and Ms James, pictured above, was voted in to replace him by the party faithful.
[AdSense-A]

Political observers insist it is unlikely Mr Farage will be able to release his iron grip on party affairs.
And now gossips are looking closely at Ms James having noticed she and Mr Farage had never appeared together in the same room.
One UKIP member from Suffolk, who is attending the annual conference in Bournemouth, said: "It's a little odd. I just saw her down the pub sinking six pints at lunchtime. Her eyes were bulging out and darting around like a swivel-eyed loon. Then she went into the men's toilets."
A UKIP insider said: "Diane is definitely not Nigel Farage in drag. She is her own person who will bring fresh ideas to the party, like leaving Europe and restricting immigration."
The face of Euroscepticism in the UK for nearly two decades, Mr Farage helped turn UKIP from a fringe party into the third biggest in UK politics in terms of votes at the last general election.
Please support my running costs by clicking here and buying me a beer!
[olimometer id=1]