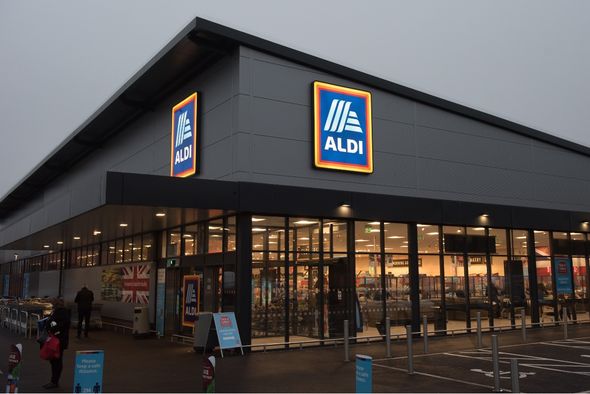 Aldi is a German company who initially began life as a corner store. Fast forward to today, Aldi is the UK's 5th largest supermarket with more than 900 stores across Britain.
ALDI will start to pay their workers £10.50 an hour nationally and £11.95 within the M25 from September this year.
Aldi's minimum wage rate is currently £10.10 outside London, and £11.55 within the M25.
Aldi CEO Giles Hurley, stated that the new pay raise will be the "UK's highest paying supermarket."
It is estimated that Aldi will essentially give a sum total of £43million to all their workers in terms of pay rises as well as £830 to each store worker annually in paid breaks.
It is also reported that 1,000 new logistic jobs will be created this year.
Aldi isn't the only supermarket increasing their wages this year.
A few fun facts about Aldi.
Aldi doesn't accept coupons. It's so that cashiers can keep the lines moving instead of wasting time clipping and scanning coupons.
The only way to use a Trolley at Aldi is by paying a deposit which is by inserting a ruler in the mounted coin slot which unlocks the trolley. This prevents thefts and encourages people to return the trolley.
This is one of the reasons why Aldi workers are getting a pay rise.
Due to the pandemic and inflation rates, there has been an upsurge of gamblers trying to get control of their lives.
They have been gambling in the strangest ways.
The way they do it is they insert the ruler in the trolley and the person has to pick a certain amount of items, go to check out, bag everything themselves, and return the trolley in a given amount of time.
If they meet the time, they win and get their quarter back plus 100 dollars, if not, they have to pay a hefty sum of cash up to 5 thousand dollars depending on their time.
This is why the CEO said we will be giving that "lost money" to our employees.
Who doesn't love a pay raise right? But not in this particular way.
Aldi employee, Mr Walshe, 39, decided to open up his own Aldi store and is now a proud franchise owner.
Aldi supervisor, Peter Grimes decided to buy a tiger.
Another employee by the name of Doug Trench decided to buy a boat and a tiger.
Who knows what will happen if they continue to increase their wages.