Do you consider yourself eccentric? Do you have an overbearing personality and slightly too much confidence for your own good? A zany charm perhaps, or quirky habits that demand people's reluctant attention? Ever been punched in the face? If you can answer 'yes' to any of these questions,.then you could probably forge a successful career in British politics. But, if you are considering it, please, please, PLEASE DON'T!
Eccentric politicians
With the country on its knees, unable to provide even basic staple foods.such as fresh Iguana, or Dodo eggs, with every public servant.from teachers to railway workers striking for a decent day's pay, with a border control policy more porous than the three lions' back four, and national debt exceeding £2,365 billion, the last thing we need is another irritating and incompetent self-publicist getting in the way of actual, real progress.
Please do not stand for election if you recognise any of the following in you…
Matt Hancock, MP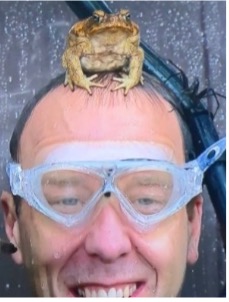 Love rat Matt has three young children and was married to Martha whom he dumped for his fitter secretary. He is the first MP in modern times to win a horse race, winning at Newmarket in August 2012 although he was sitting on the horse back to front. Hancock is an avid cricketer and plays for both the Lords & Commons Cricket teams, sometimes in the same match if he can get away with it. Matt once played cricket at the North Pole but was bowled out for a duck by a penguin.
Screaming Lord Sutch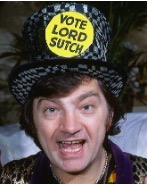 English musician turned perennial parliamentary candidate. Sutch failed to win in all 39 elections in which he stood from 1963 to 1997. A former rocker, he had a hit in 1963 with 'Jack the Ripper' with his band the Savages. His concerts often began with him emerging from a black coffin before flaunting skulls, skeletons, knives, and daggers throughout his performances. He suffered from depression throughout his life and hung himself on 16 June 1999 at his late mother's house.
The Rt Hon Lord Michael Heseltine CH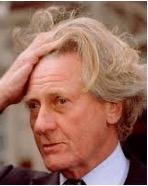 British politician and businessman who started out as a property developer. At prep school he started a birdwatching club called the Tit Club, members of which were named after a member of the tit family – Heseltine was the Great Tit. While at Oxford university, he plotted his future on the back of an envelope, writing down: 'millionaire 25, cabinet member 35, party leader 45, prime minister 55', but never achieved Party Leader or Prime Minister. He was nicknamed 'Tarzan' after swinging the Parliamentary mace in the commons in protest at a Labour vote. More recently he revealed how he ordered 400 squirrels shot on his Northamptonshire estate to protect songbirds.
Michael Foot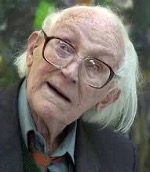 British Labour Party politician who served as Labour Leader from 1980 to 1983. He was an ardent supporter of the Campaign for Nuclear Disarmament, and looked like it. His scruffy appearance brought ridicule from right-wing newspapers who attacked his bohemian eccentricity, and choice of 'donkey jacket'. He was nicknamed 'Worzel Gummidge' by opposition MPs and the press and depicted as a scarecrow on the satirical TV show 'Spitting Image'. Labour's manifesto for the 1983 general election was described as 'the longest suicide note in history' by a member of his own party. He never became Prime Minister.