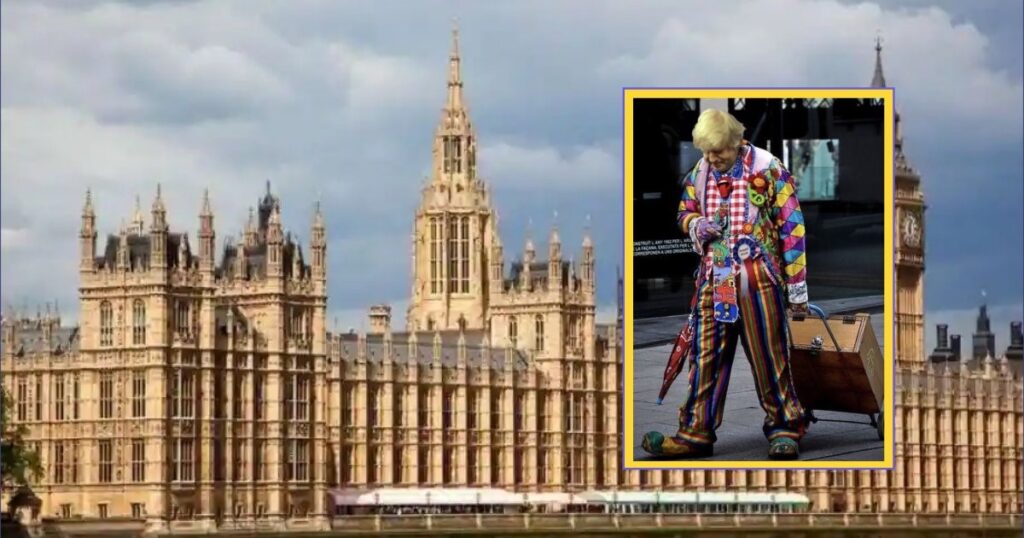 Boris is out from the race to the Prime Minister as Rishi Sunak claimed for the Throne as a strong candidate.
Bojo the clown returned to London this week with his lapel flower water squirter fully loaded. Ready to reclaim his oversized shoes. But by the time his squeaky, square-wheeled circus jalopy arrived, the circus had already left town.
Rishi Sunak claimed the Throne
With rival 'number juggler', Dishi Rishi Sunak claimed it already and tumbling rapidly towards No.10, pre-loved. Bojo did his best to quickly brush up his tired old act, desperate as he was to avoid being remembered as the 'shittest showman on earth.'
With tickets to the Sunak Spectacular selling out fast, Bojo and his claque of slapstick goons. Nadine 'Grimaldi' Dorries, Michael 'Mooky' Fabricant, and Jacob Rees-Mogg (no clown nickname required) were spotted goofballing around Westminster. Tripping over each other and throwing custard pies into each other's faces as they desperately tried to prank their way back into the big top.
Bojo's disappointment
But the upside-down smile painted across poor old, Bojo's face wasn't for turning. Unable to put bums on seats, and just as foretold in the classic Sondheim weepie, 'Send in the Clowns'. By the time the saggy old jester had made his entrance, so sure of his lines… no one was there.
So what will perfectly pornographic Penny Mordaunt, the 'Ringmistress of Risque' have to say about all this buffoonery? Will she tame the mangy assembly of flea-bitten lions with one ferocious crack of the whip. And step into the spotlight herself, or instead bring harmony to the entire performance with a slo-mo swish of her lovely, lustrous hair and a wank-worthy wink of a big blue-green eye hollering "Send for Dishi Rishi! Send in the King clown!"
Who do you think is the biggest Bozo in the Tory leadership election?