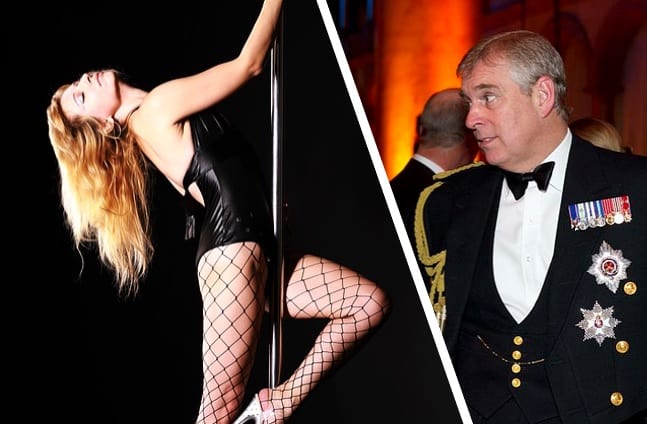 By Jane Seymour, Royal Editor
The Queen has cancelled a raunchy stripogram booked to appear at the Duke of York's grand old 60th birthday bash.
Her Majesty was furious when she discovered cheeky pals of wayward Andrew had booked the risque act to appear inside Buckingham Palace on February 19.
Keeper of the Royal Diary Lorraine Fisher, 34, said: "It would not be fair on the Prince to enjoy a policewoman stripogram, as had originally been intended.
"He's already said he will cooperate with Jeffrey Epstein investigators, so it might be too close to the bone yet for this kind of party gag.
"Andrew is under pressure and it might be too much for his heart to take, as he's not in the best of health these days."
A more appropriate form of entertainment has now been booked – a party package at Pizza Express in Woking.
Meanwhile, palace laundry workers are complaining about the extra workload since the Prince's sweat glands started working again.
A source said that lots had been drawn to determine who was going to handle the cleaning of his birthday suit, and the unlucky staff member who drew the short straw is thankful that the stripogram after-dinner entertainment has now been cancelled.