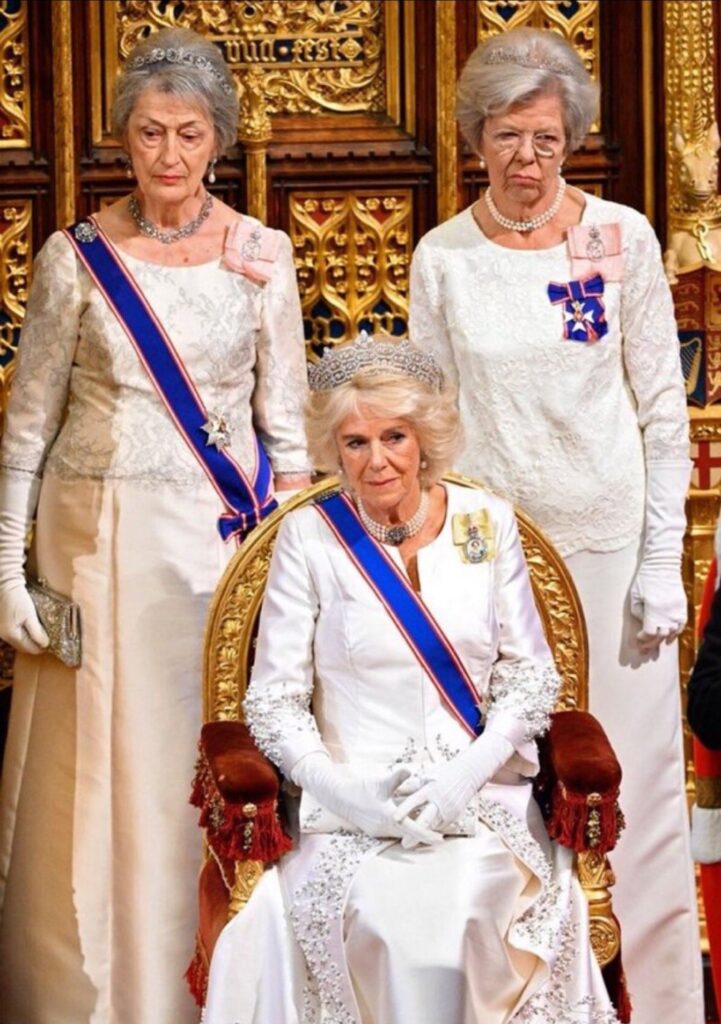 Fruity 1980's all-girl pop trio Banarama is back!
After an absence of a few weeks, the sexy trio which defined pop girliness in the Thatcherite eighties with hits such as; 'Shy Boy', 'Robert DeNiro's Waiting', and 'Venus', is planning a new single and UK tour.
Original members Keren Woodward, Sarah Dallin, and Siobhan Fahey will not be featuring in the comeback but will instead be replaced by lead singer Queen Consort, Camilla-Parker-Windsor-Bowles (ex-Pusscat Dolls), former Lady-in-waiting to Queen Elizabeth II, Lady Susan ' but where are you really from?' Hussey and Baroness Quarina Loadsamoney.
It ain't what you do…
Queen Consort Camilla is no stranger to the pop charts scoring a No.1 hit with 'Don't cha wish your companions were rich like mine?' with the reformed Pussycat Dolls earlier this year. Lady Susan Hussey has been brought in because of her skill on the steel drums and her dancing ability, specializing in the Trinidadian limbo.
We asked Hussey, who was forced to resign from royal duties last year after she inquired of charity mugger and Nigerian impersonator, Ngozi Fulani, "Where are your people really from?", why none of the original members feature on the new material. "Because we gort rid of 'em. Milly said that they were all a bit common and anyhow, we, the new girls are a lort sexier, and fitter than wort the old ones are. They are in the tower now, anways, so that's the last we'll be seeing of them! By the way, where are your people from?"
The 2023 'Peel My Banana' Tour dates are:-
03.09.23 Annabel's, Mayfair
04.09.23 All England Polo Club, Hassocks
05.09.23 Westiminster Abbey, Westminster
06.09.23 The Royal Horticultural Society, Chelsea
08.09.23 The All England Lawn Tennis Club, Wimbledon
09.09.23 Windsor Castle, Windsor
10.09.23 The Welsh Women's Institute, Cardiff
11.09.23 Buckingham Palace, London