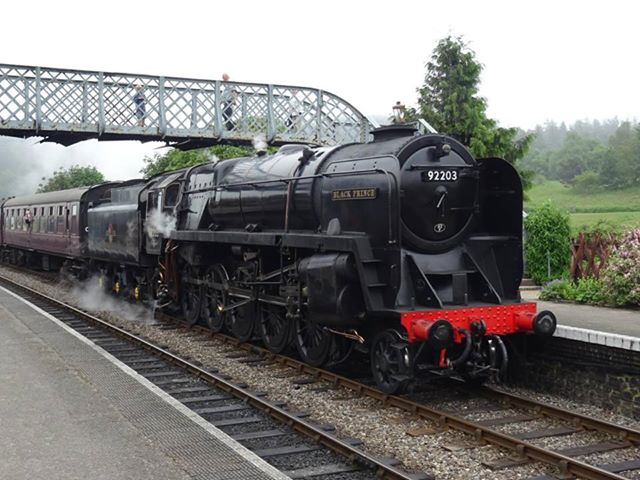 By Casey Jones, Railways Correspondent
Greater Anglia has pre-empted any Government-enforced timetable changes by upgrading its locos in Norfolk and Suffolk to steam trains.
Eight of these smart new steam trains have been purchased to drag its passenger services into the modern age.
[AdSense-A]
Railway bosses hope the sleek new coal-guzzling locomotives, which can reach dizzying top speeds of 65mph, will persuade the Government not to impose timetable changes like it has elsewhere in Britain.
Hard-pressed passengers, including thousands of regular commuters into London, have been calling for rolling stock upgrades for years.
Steam trains
But many say the new steam trains are not the answer.
Lorraine Fisher, 34, who commutes from Ipswich to the capital five days a week, said: "These newfangled trains will change nothing.
"There will still be delays, cancellations because staff are not available, leaves on the line, the wrong kind of rain – all the usual excuses."
[AdSense-B]
Insiders at Greater Anglia say the new trains will head off any Government pressure to change timetables in order to improve journey times.
That has prompted chaos on other lines run by Northern Rail, Thameslink and Southern, among others.
"We have brought the Greater Anglia fleet into the modern age with these steam trains.
"Next we will be adding updated carriages behind the locomotive, to include modern conveniences such as windows and seats."
Greater Anglia has suffered from delays to many of its services for years, but it manages to introduce its annual ticket increases bang on time every year.
Toymaker Hornby has been so impressed with the rail firm that it introduced a Greater Anglia rail replacement bus set to its range.
* * * * * *