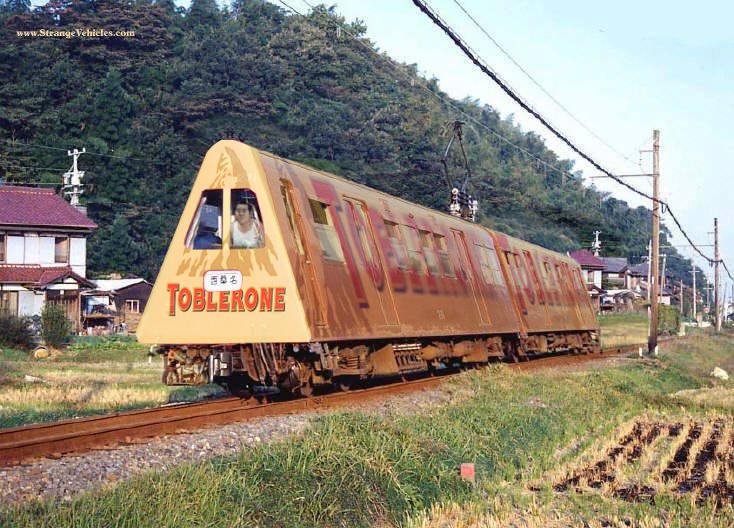 By Casey Jones, Railways Correspondent
Greater Anglia is secretly testing a new train from Switzerland, it has emerged.
The Swiss roll-ing stock is currently going through its paces on the Felixstowe branch line.
Train bosses are pleased with the performance so far, and say the train is running with incredible Swiss timing accuracy.
This could be a shock to beleaguered Greater Anglia passengers who haven't seen a train arrive on time for years.
Greater Anglia
Trainspotter Roy Everett was standing by the line with his thermos and notebook when he spotted the unusual locomotive.
"I couldn't believe it," he said. "No other trainspotters in Britain have seen this before."
Swiss train manufacturers Toblerone Rail is hoping Greater Anglia puts in an order because since two years ago, Toblerones have got shorter.
Company spokeswoman Lorraine Fisher, 34, said: "Our trains are built with famous Swiss precision. They cope with mountains and snow, so they'll be fine in East Anglia."
Buy a mug
Support Suffolk Gazette journalism and buy a mug. We get some beer money out of it, and you get to buy a mug that will be used every day for years. See the full collection on DirtyOldGoat.com or buy direct below. All mugs come with free UK delivery