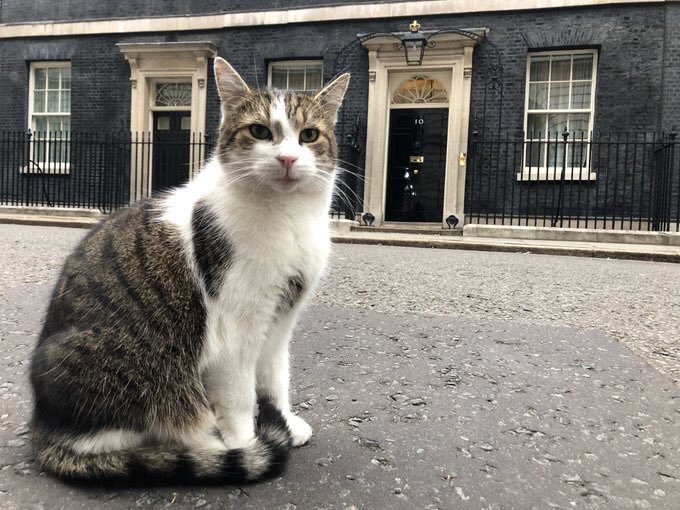 The nation rejoiced today at the news that Larry the Downing Street cat has received his first COVID jab.
Widely seen as the genuine and most effective Government leader, Larry was whiskered off to a local clinic for the vaccine this morning.
As Prime Minister Boris Johnson waffled on in yet another Downing Street coronavirus briefing, Larry was busy running the country as normal.
Westminster health worker Lorraine Fisher, 34, said: "Larry came into the clinic this morning for his jab.
"He was very brave and said he didn't feel a thing. We look forward to seeing him again in a few months for his second dose."
Larry is expected to feel a little sleepy for a day or two – even more so than usual – but will stay alert by playing on the new toy he received today.
Britain welcomed the news, which means there should be no interruption in the running of the country.
Political observer Steve Walshe said: "Can you imagine if the leader of our country got ill from COVID?
"Well, thanks to the fine work of our NHS and his own brilliantly-executed vaccination program, Larry will be safe.
"It's brilliant mews."
Celebrate with a virus mug or two
Keep safe with a Suffolk Gazette health mug. Browse all our mugs at Dirty Old Goat or simply click and buy direct from the items below…