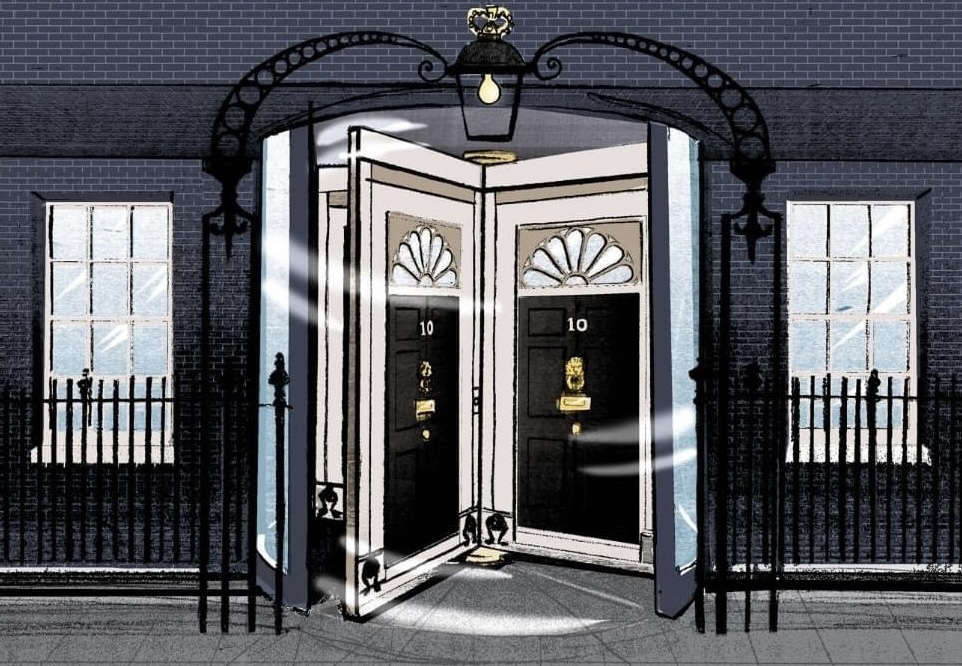 Actual revolving doors have been installed in the entrances to the homes of both the PM and the Chancellor. For quick exit "Just in case".
The old-fashioned notion of a revolving door policy. Which usually refers to politicians switching between the public and private sectors. This has been taken to a new level in Downing Street this week.
Marmalade Sushi
Current Chancellor of the Exchequer (hang on… let me just check… yes, that's still right), Jeremy Richard Streynsham (?) Hunt is no Streynsham to the revolving door. After university, Hunt worked for two years as a management consultant at OC&C Strategy Consultants, and then taught English in Japan. On his return to Britain, he tried his hand at a number of different entrepreneurial business ventures. Resulting in three failed start-ups, including an attempt to export marmalade to Japan. A country with a population that doesn't eat toast.
In 2017 he personally gained over £14 million from the sale of an educational company he helped set up and in so doing, became the richest Cabinet member. Typical Tory.
His eclectic political career has seen him act as: culture, health and foreign secretaries. In-out-in-out-in-out. Is it any wonder that he's been appointed Chancellor to come in and shake it all about?
Cable & Hopeless
Truss's private sector adventures took in Shell Oil and Economic Director at communications operator, Cable & Wireless. It's a miracle that either company is still afloat.
After losing her first two elections, Truss became the full-time deputy director of public services think tank, Reform where she advocated more rigorous academic standards in schools except, it would seem, in maths.
Revolving Door "Truss last development"
She also co-authored an economic paper called 'Back To Black: Budget 2009' which sold 3 copies.
It is well documented that before deciding that she was a Tory, Truss was active in the Liberal Democrats.
In-out.
So… the revolving doors are now in place. Who, one wonders, will be the next passenger aboard the Downing Street merry-go-round?