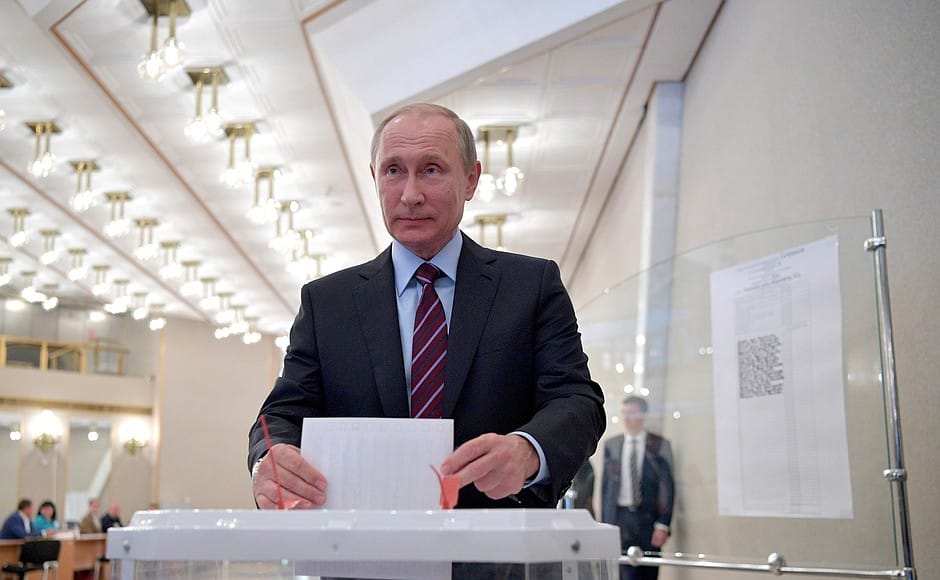 The world was incredibly excited today to see who will win the most open Russian Presidential election in years.
With voters across Russia going to the polls today, political experts say it is anyone's guess who will win power in the Kremlin.
[AdSense-A]
One of the candidates, a Mr Vladimir Putin, has found success at many recent elections, but no-one knows for sure if he might win again.
Russian affairs expert Lorraine Fisher, 34, from Suffolk, said: "It's all very exciting.
"Never before has any country seen such an open race for a key election.
"Mr Putin must be really worried that he might lose his grip on power."
[AdSense-B]
Other front-runners in the election, which takes quite some time because there are so many time zones in Russia, have strangely not had much exposure.
In fact, the Suffolk Gazette is unable to name any of them, despite doing some in-depth research.
"Some people think Mr Putin might win a landslide for a historic fourth time, especially as his main 'opponent' has been banned from standing.
"But nothing is clear-cut in politics. We could be in for a surprise."
There are some suggestions that election poll station monitors working for opponents have been barred from some polling stations.
But there is nothing sinister in that, we are told.
* * * * * *
[wysija_form id="1″]
Join our witty Suffolk Gazette Facebook page community.