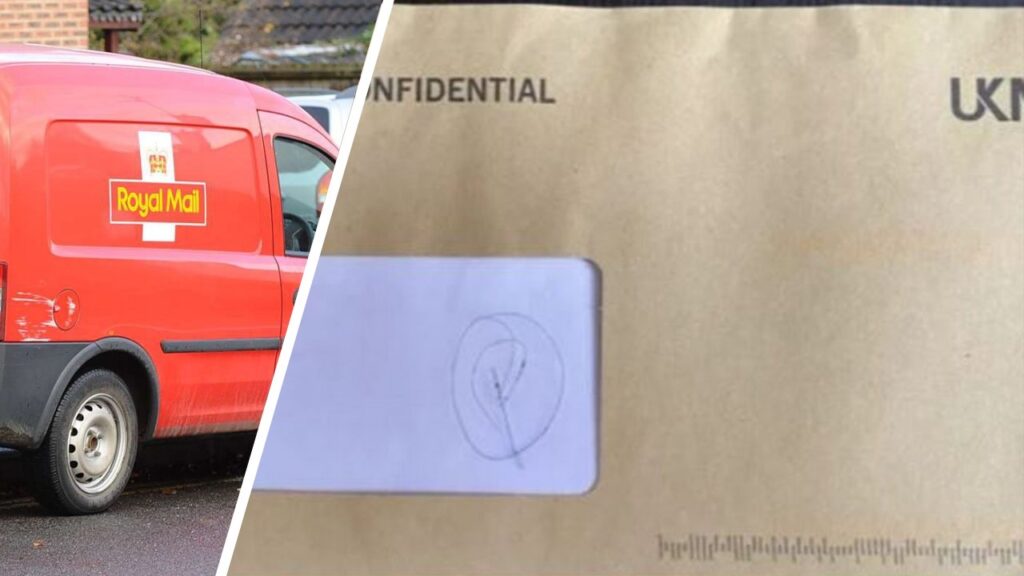 The Suffolk Gazette has been inundated with readers' letters and emails detailing how Royal Mail posties have been 'P'ing on their letters prior to delivery.
The 'P'ing takes the form of unusual scribbled designs in the shape of a 'P', usually scrawled in biro, sometimes enclosed within a hastily-drawn, imperfect circle – also in pen.
Bob's on his last legs
Lorraine Fisher – 34, a patternmaker from the historic village of Ampton, W.Suffolk told us "We are a tiny community, 171 of us… although, having said that, Diane's husband, Bob is on his last legs so soon to be 170.
Anyhow, couple of days ago I received a card from my sister. Pretty yellow envelope – for my birthday. Big, bloody 'orrible 'P' scrawled across the front, half-covering my name. Bloody cheek."
Pervas Patel from Cliff Lane (originally India), Ipswich wrote "So the bloody bas***d pushed the letter thing through the letterbox, big 'P' on it!"
Trainee pesticide-control inspector, Patrick Price from Newmarket emailed "The 'P' was written in blue biro. I think the pen used by posties was probably running dry because whoever had written it had gone over the 'P' three or four times and had clearly put a lot of pressure on the nib. The paperwork inside the envelope was indented."
Posties also have No Idea
But what does the 'P' denote (W.K. 'stand for')? We asked the Royal Mail Centre in Ipswich. Three months later we received their reply. "Dear Suffolk Gazette, No idea what the 'P' is. Yours Sincerely, The Manager, RM Ipswich"
Other baffled readers contacting us with similar stories included: picture framer, Paul Partlow, pipe stripper, Prav Patel, pleating-machine operator, Peter Pearson, podiatrist, Pippa Perkins, poultry inseminator, and Penelope Price, pretzel twister.
As yet, no-one has been able to figure out the meaning behind the 'P'ing.
Any ideas? Please email your suggestions to editor@suffolkgazette.com
W.K. = Working Class