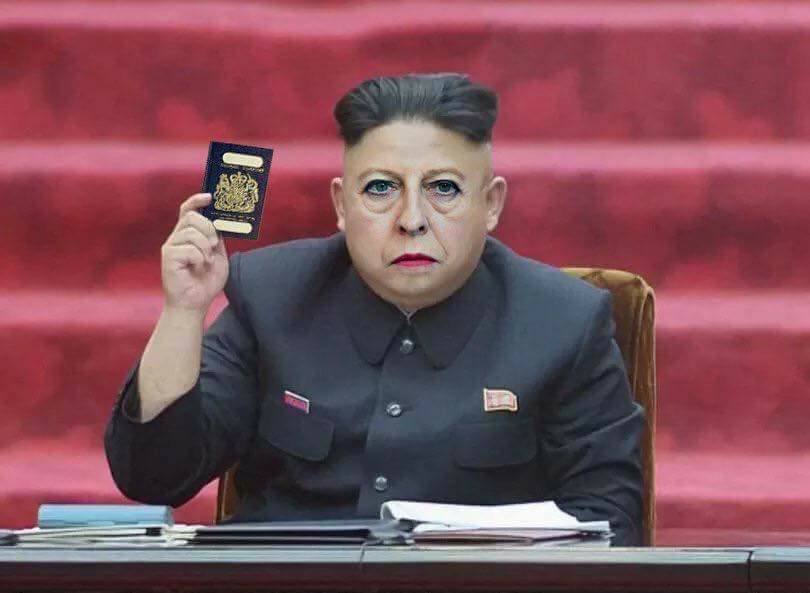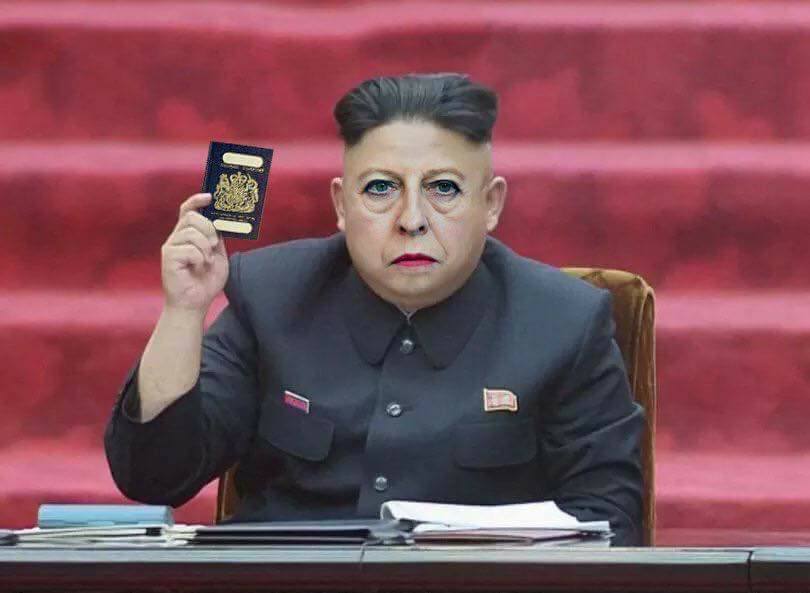 North Korean despot Kim Jong-un was furious today after his mother fled the country using her new British passport.
Kimberly Jong-un had become fed up of life in the strict regime, and slipped over the border into South Korea using her British passport.
[AdSense-A]
Kimberly wasted no time calling a press conference in Seoul where she announced she was moving to Britain because she fancied a cottage by the sea.
Sam Sung, a political correspondent on the South Korean Times said: "It was quite a spectacle.
"You can clearly see who Kim Jong-un takes after – he has his mother's looks.
"She waved her new British passport about, and it will be interesting to see how she gets on there."
But officials in North Korea said Kimberly Jong-un was safely tucked up in bed in Pyongyang.
"It is completely untrue to say she has fled the country," a spokesman said.
"She is very happy here, looking after her son.
"What's more, she has important duties this week, including giving him his weekly haircut."
A Downing Street spokesman said the UK had offered Mrs Jong-un political asylum in return for some North Korea state secrets.
It is expected she will help East Anglian farmers by divulging radical new agricultural methods.
[AdSense-B]
A Mrs Jong-un pal, Lorraine Fisher, 34, said: "North Korea has based its farming economy on cheap labour.
"For cheap labour, read free labour.
"Suffolk farmers could capture and put Norfolk slaves to work, for example."