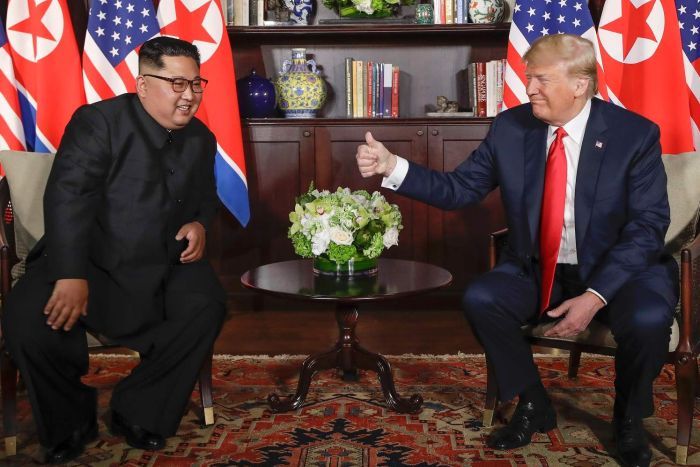 North Korean dictator Kim Jong-un thinks President Trump is taking his illness stage management to realms of make-believe.
He has sent an urgent dispatch to the White House advising him to tone down the staged appearances because they are simply too unbelievable.
Mr Jong-un, a world expert on making things seem marvelous, was stunned to watch Mr Trump's performances in hospital, followed by his balcony appearance on the White House.
A North Korean regime insider said: "Our glorious leader makes everything in North Korea look perfect, even when he's supposedly dead.
"Hundreds of minions hanging on his every word, writing everything he says down in little notebooks, sets just the right image.
"But these Trump appearances are beyond parody. Glorious leader has advised his to dial back on it a bit."
White House insider Lorraine Fisher, 34, replied: "The President is very well and in complete control. You did not notice him struggling to breathe on the balcony, being unsteady on his feet, looking worried or, er, trying to suppress a cough."
Meanwhile, mug sales are going well
The Suffolk Gazette economy continues to grow as readers snap up early Christmas gifts from our store. Visit DirtyOldGoat.com mugs for the full seleciton, or buy a topical mug from the ones below…