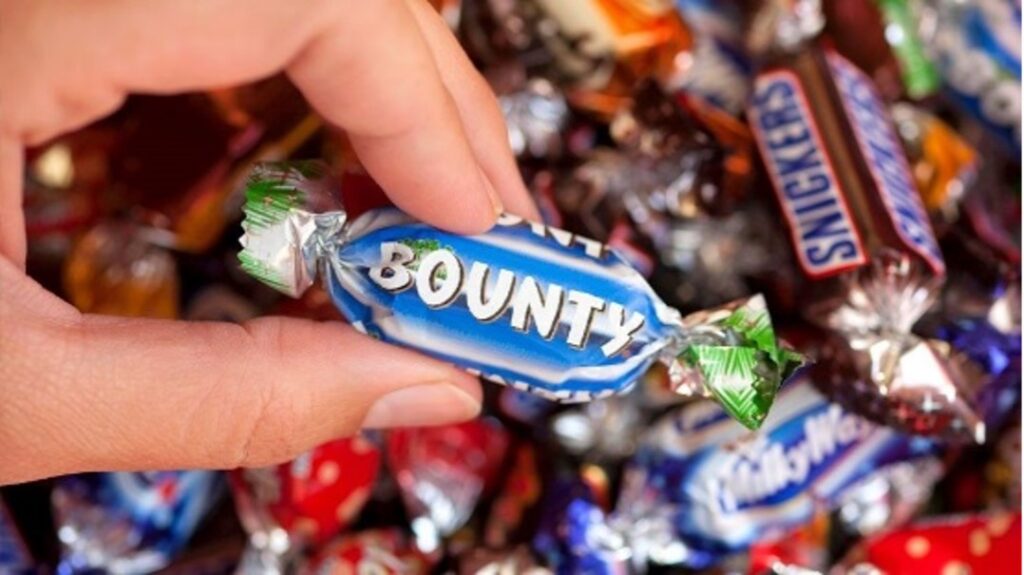 The backlash has begun against Mars Wrigley UK's decision to banish Bounty bars from their Celebrations tubs.
A study conducted by the corporate providers of unneeded body fat revealed that 58% of their customers said they would miss Bounty bars if it were to go. And now, the obesity-exploiting firm wants Bounty fans to have their say at #bringbackbounty before it makes a final decision on the tropical filling-filler's fate. The exploitative purveyor of child's-teeth-rotting sugar treats has even produced a new TV ad showing a bar of the 'Marmite' coconut-flavoured confectionery being fired and then come crawling back.
Bounty bars future
According to initial research by the evil chocolate manufacturer, which involved over 100,000 Brits aged 12-105, 39% wanted Bounty bars removed, burned, or sent back to paradise – forever. But hang on… that's a minority? That's not how it works in this country. 61% want them to remain! It's called democracy!
Surely the whole thing isn't just a cynical marketing ploy designed to generate sales?
We asked Ezmerelda Owen, from Mars Wrigley to tell us what was really going on:
"Come on. 'You don't know what you've got until it's gone'. That's what we decided would be the central idea behind our fake news Xmas campaign to flog mountains of Celebrations tubs to fatsos, lol! First, just pretend to get rid of Bounty bars – stir the pot a little, create the debate, and then…BANG! Follow up with our own campaign to bring them back again. The majority still want them anyway. It's straight out of the Josef Goebbels playbook. Works every time! Snort!"
In other CELEBRATIONS news…
Apparently, Snickers was relieved that it wasn't his head on the block this Christmas. A poll conducted amongst the Staff at the Suffolk Gazette revealed that the dry, pasty, annoying bits-of-peanutty mini chew-chew bar was by far the least favoured.
Which item in the Celebrations tub do you hate the most?