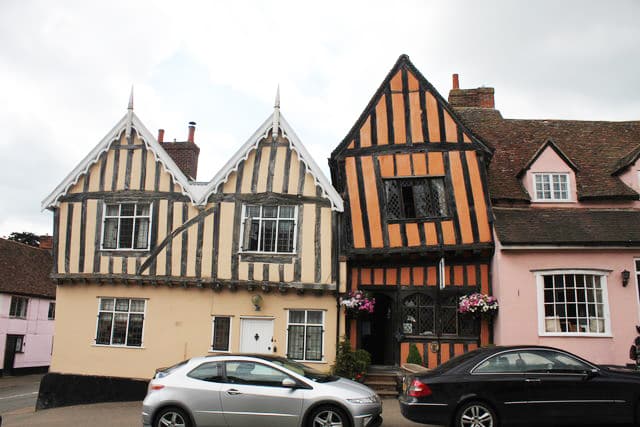 By Ruth Tyler, Property Correspondent
Traditional Suffolk village houses are not about to fall down but are simply "sloightly on th' huh", it has emerged.
Locals confirm wonky buildings have been seemingly falling over for years, so there's nothing to worry about.
Londoner Lorraine Fisher, 34, insisted on walking down the middle of the street during a recent visit to Lavenham, just in case the pretty crooked houses fell on top of her.
Writing in the London Evening Standard newspaper, she said: "They don't look like they were made very well.
"Builders in Suffolk clearly don't seem up to much – perhaps the spirit level hasn't reached rural East Anglia yet."
But local property expert Jeremiah Tolly exclaimed: "Blaarst me! They're only sloightly on th' huh."
He said the houses had been built more than 600 years ago by wealthy wool merchants.
And if they were going to fall down, they would have done so long ago.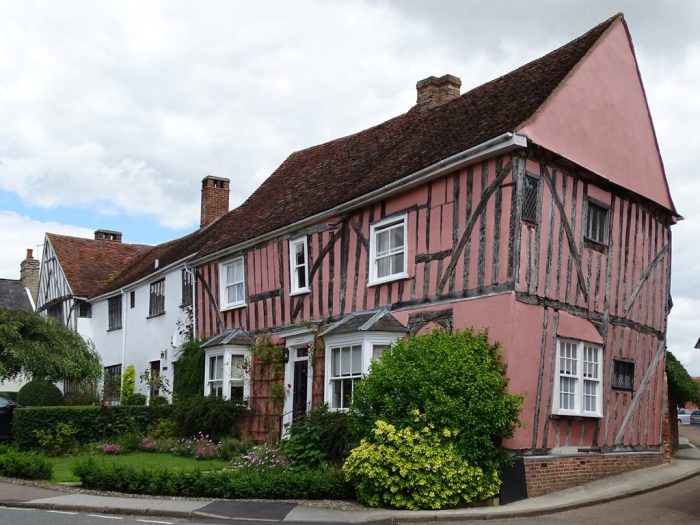 Not wonky, just sloightly on th' huh
"Cood-a-hell! That Lorraine Fisher woman is a wurry guts. She's talking a lood of old squit," Mr Tolly said.
News that Lavenham's houses are not about to fall down was welcomed by tourists in the town today.
Steve Walshe, 38, from the United States said: "I tried to talk to some local Suffolk people. Don't these guys speak English?
"Is there a fried chicken joint here?"
The news comes soon after it emerged a local woman had been able to to afford to buy a house in Southwold.