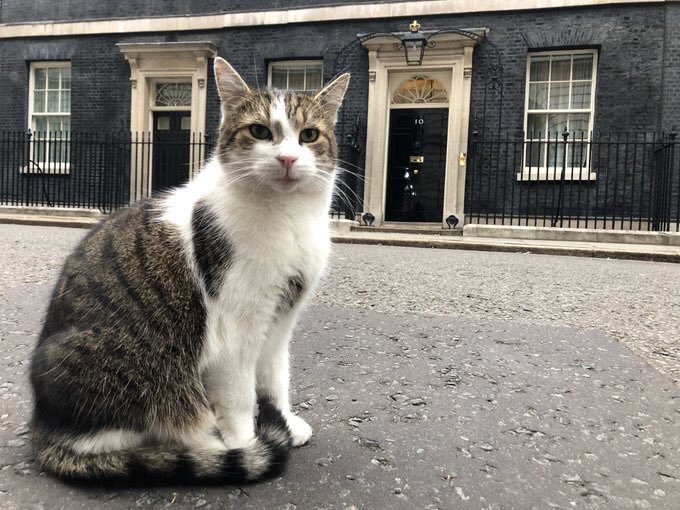 Larry the Downing Street cat has declared "enough is enough" – and he will run to be the new Prime Minister.
As Prime Minister Boris Johnson faces a leadership confidence vote tonight, Larry insists he is the cat to take over the keys at Number 10 and unite the country.
"I won't be able to use the keys, obviously," he said, "because I am a cat. But I will do a much better job of uniting the country and getting things done."
The much-loved tabby says PartyGate was the final straw.
"To be honest, everyone around here acts in an incoherent fashion all the time, so it's hard to tell if they had been on a jolly-up or not.
"But what I will say is there will be no such outrageous behaviour on my watch."
Downing Street insider Lorraine Fisher, 34, said Larry has been acting like he owns the place for years, so people should take his leadership aspirations with a piece of salt.
Get your leaving gifts here
Know someone who is leaving work? Send one of our brilliant colleague mugs – they will be enjoyed for years! All our mugs are available at Dirty Old Goat or buy direct below. They come with free UK delivery.