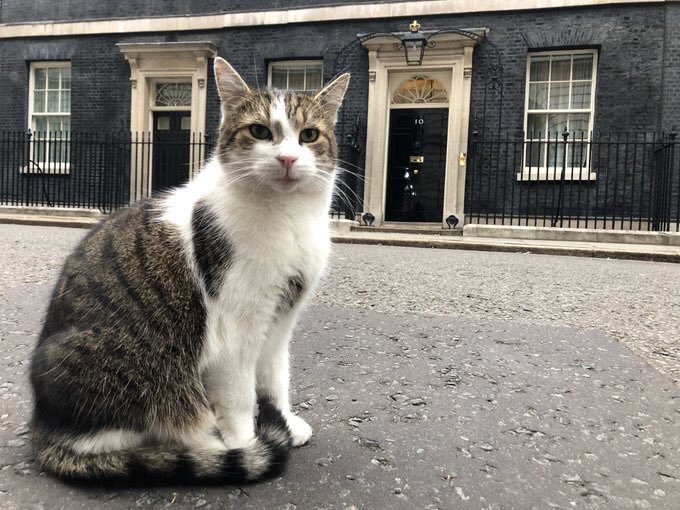 Larry the Downing Street cat has declared "enough is enough" and says he will now take control of the country.
As Prime Minister Boris Johnson swings from one disaster to another, Larry insists it's about time someone new got the keys to Number 10.
"I won't be able to use the keys, obviously," he said, "because I am a cat. But I will do a much better job of uniting the country and getting things done."
The much-loved tabby says he is unsure if there was an illegal party in Downing Street on December 18 last year, in contravention of the Government's own social distances rules.
"To be honest, everyone around here acts in an incoherent fashion all the time, so it's hard to tell if they had been on a jolly-up or not.
"But what I will say is there will be no such outrageous behaviour on my watch."
Downing Street insider Lorraine Fisher, 34, said Larry has been acting like he owns the place for years, so people should take his leadership aspirations with a piece of salt.
Get Christmas gifts now
Sort out some Christmas pressies for those hard-to-buy-for friends, family and work colleagues. Our mugs below from Dirty Old Goat will be enjoyed every day for years to come, and come with free UK delivery.