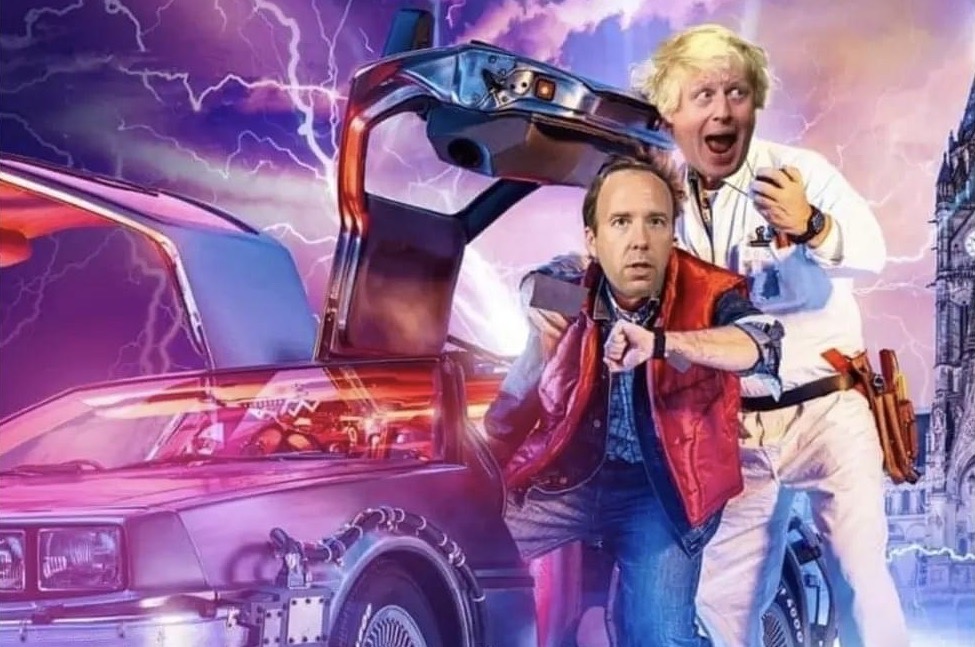 Disgraced celebrity MP, Matt Hancock is to appear as Marty McFly in the west end musical version of Back to the Future.
Sources close to the Musical's production team told this reporter that it was Hancock's ability to rewrite history rather than his acting skills that won him the part of teenage student rocker Marty McFly, portrayed by Michael J. Fox in the trilogy of films.
Hancock as McFly in West End
Hancock, who has been widely criticized for dumping his wife and kids for a gorgeous milkmaid with whom he used to work, has also been accused of re-writing history in his favour in his book, Pandemic Diaries: The inside story of Britain's battle against Covid. In it, the potato-faced MP (or whatever he is) claimed that he broke Covid-19 lockdown restrictions not because he thought he could get away with it, or because he was too arrogant to think the rules applied to him but 'because of love' for his gorgeously slutty milkmaid.
You're a slacker, Hancock
Elsewhere in the book, Hancock again revisits the past, this time to shift blame away from his own decision to release care home residents from hospitals without testing (which some people believe led to thousands of unnecessary deaths) and onto the shoulders of care home staff going about their regular duties. Great Scott!
Make like a tree, and get out of here
It remains to be seen how Hancock will fare on the west end stage but, regardless of his calibre as an actor, his skill as a politician, or his penchant for eating camel penises, he will mostly be remembered as a typical, self-publicizing politician, interested in, above all else, himself. Considering that politics is, after all, show business for ugly people, he should probably have stayed right where he was.