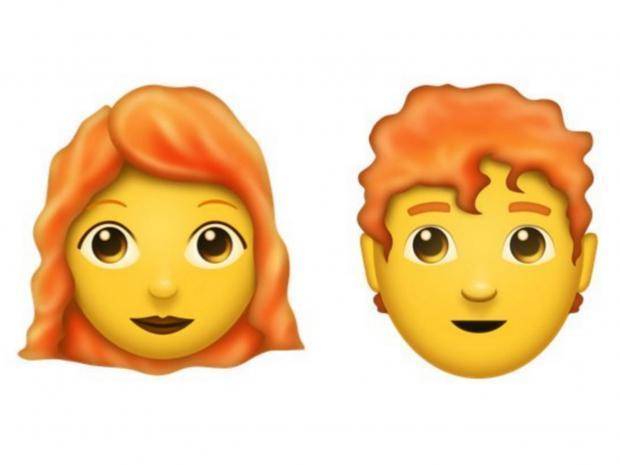 Your mobile phone heats up and dies if you use the new ginger-haired emoji alongside the symbol for the sun, it has emerged.
A bug in the software is being blamed for teething troubles for the new emojis of ginger people, which were introduced this week.
Phone user Lorraine Fisher, 34, from Suffolk, alerted Apple to the glitch when she tried sending a message today about the weather.
Red-head Lorraine explained: "I messaged my friend about being fed up with the gloomy weather and signed off with my new cute ginger-haired emoji and a sunshine emoji.
"But within seconds my phone began heating up. It started burning and died.
"I think it is disgraceful – this would not have happened if you put another other person's emoji next to the sun. Someone should pay for this – it's clearly gingerist."
Apple is now investigating the embarrassing bug in the software affecting apps like Facebook, Twitter and WhatsApp.
It insists it is a pure coincidence that the overheating bug should happen only when a ginger emoji is adjacent to a sun emoji.
"Our developers say it could have been a combination of any two, but it's unfortunate it was these two.
"We've sorted it now so that if anyone uses the ginger emoji your phone will have an argument with you."
Apple says its fix has already started to be rolled out, and some users should already be able to use the combination without any issues.
The Suffolk Gazette is happy to see the resolution after itself getting into hot water over taking the mickey out of ginger people.