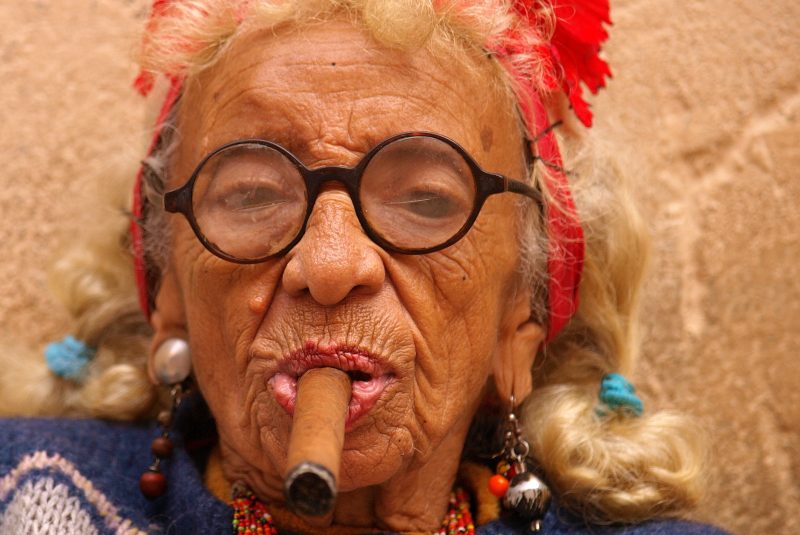 Amazing Amy Johnson celebrated her 101st birthday yesterday by puffing on a large cigar, just as she has every day for more than 80 years.
Ms Johnson claims her favourite Cuban cigars have kept her young – and laughed off doctors' warnings that smoking is bad for you.
"How can it be so?" she said as she celebrated with friends in Ipswich yesterday. "I've made it to 101 years old and I've hardly ever had so much as a cough!
"So I say, a big cigar a day keeps the doctor away."
[AdSense-A]
Ms Johnson, who is a well-known local character, was born in Long Melford during World War One, and moved to Ipswich when she was 16 to work as an assistant in a tobacconist.
It was there that she developed a fondness for cigars, and began her extraordinary habit of getting through one Cuban-style cigar every day, pausing briefly in World War Two when suplies were hard to come by.
She steadfastly ignored health warnings about the perils of smoking, and says she is living proof that a good tobacco can have benefits.
[AdSense-B]
"I never married," she said. "But I was happy to have a Cuban as my companion. I enjoy it every day, but I am careful not to smoke it all at once.
"So I have around a third of it in the morning, more in the afternoon, then finish it off after supper. I've hardly ever go to the doctors, and I've never been in hospital."
Her habit has caused some issue at her nursing home in recent years, where for legal reasons she now has to go outside to smoke.
"There is a shelter by the back door and I join some of the staff there. I'm more like to die from catching a cold out there," she joked.
Please support my running costs by clicking here and buying me a beer! [olimometer id=1]