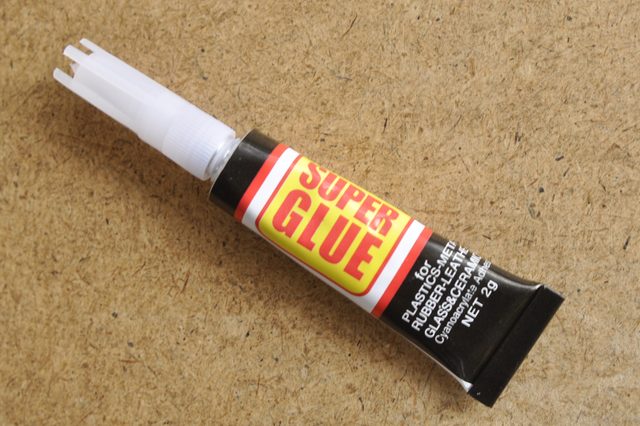 Chemists have invented an amazing new lipstick that helps you lose weight, it emerged today.
The wonder product is guaranteed to shed the pounds within days of being applied to the lips.
Users say the product, called Super Glue Diet Lipstick, really helps dieting and has been known to add a certain peace and quiet to a home.
One early customer, Lorraine Fisher, 34, of Stowmarket, Suffolk said: "I applied the lipstick and found I not only lost the cravings to eat – I simply couldn't eat at all.
"I've tried all the diet crazes and fads before, but nothing worked or the weight piled back on afterwards. But the effect of the Super Glue Diet Lipstick was amazing. I lost a stone within a week."
Ms Fisher, who works at the ICI paint factory, admitted there were one or two side effects.
"My boyfriend often tells me to shut my mouth. Well with this lipstick I could not actually open my mouth properly at all. He really enjoyed the peace and quiet.
"I was on liquids for two weeks – fortunately that included gin and tonic… slimline of course."
Super Glue Diet Lipstick is available from all good chemists, and some bad ones, priced at £3.99. One application is usually enough.
The news comes as it was revealed that drinking just half a bottle of wine before going to bed each night is another excellent weight-loss plan.