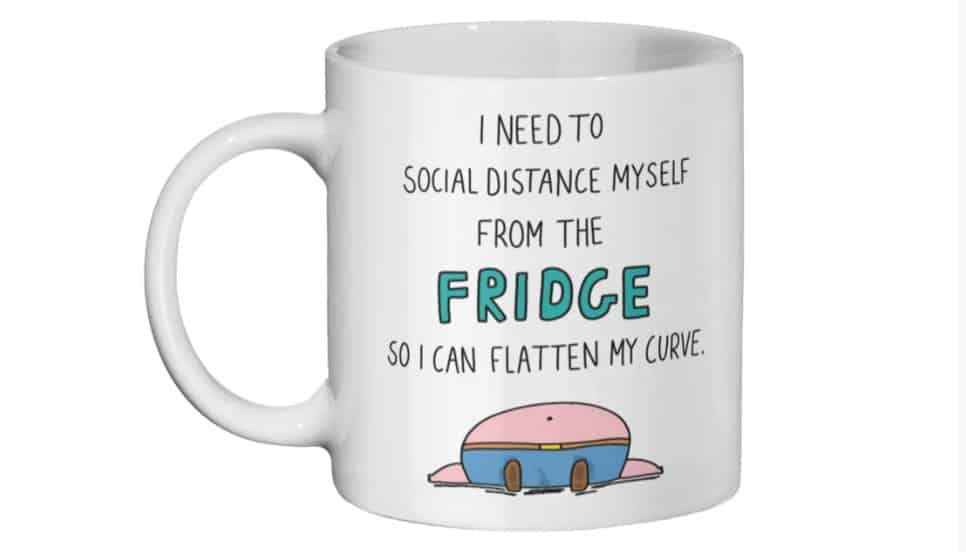 As the lockdown trundles on towards the end of May, many people have realised they should have social distanced themselves from the fridge.
With expanding bellies across Britain, the nation is now facing up to flattening the curve of its waistline.
DirtyOldGoat.com, the official potty pottery partner of the Suffolk Gazette newspaper, has produced these exclusive mugs to reflect this awkward lockdown side effect.
However, we recognise flattening this particular curve cannot be rushed.
Buying one of these mugs for yourself, a relative or a friend, at least shows you are thinking about it.
Dirty Old Goat marketing director Lorraine Fisher, 34, explained: "So, we've all put on a bit of timber during the lockdown.
"The fridge has been irresistible and now we need to fight the flab and flatten the curve.
"I strongly recommend everyone buys this mug as an incentive – and to remind them of tubby lockdown days when this is all over.
"It's also a terrific way to support Suffolk Gazette journalism."
Buy the exclusive mug here
Produced and dispatched from the UK, the 'I need to social distance myself from the fridge so I can flatten the curve' mug is perfect for a kitchen near you.