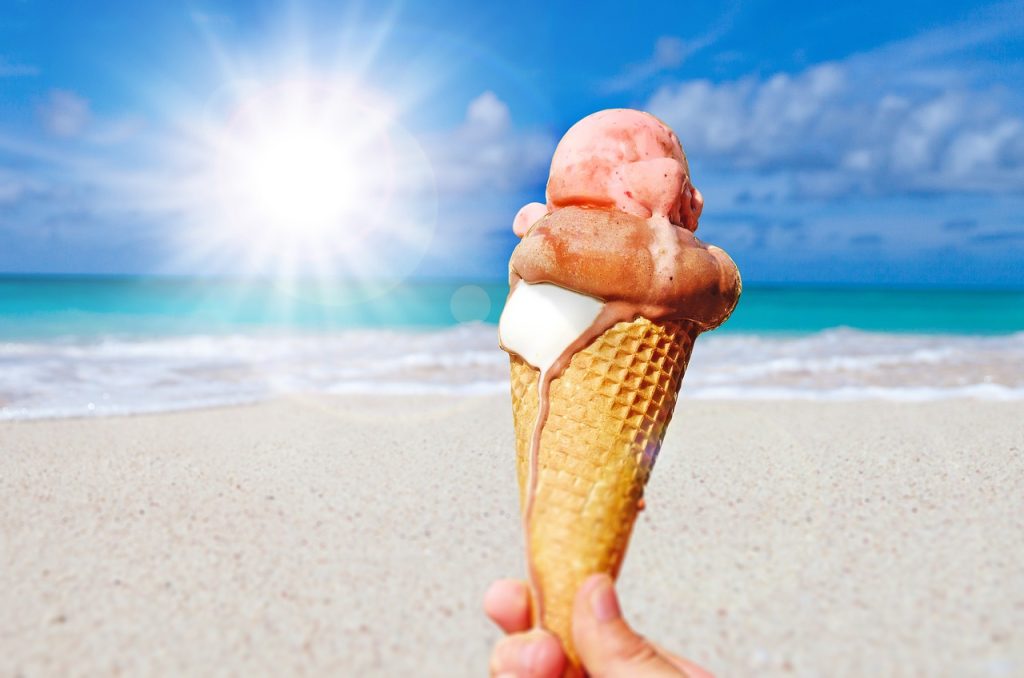 By Lorraine Fisher, 34 – Professional sun watcher
The met office has issued 3 amber warnings for extreme heat in the next couple of days. Don't confuse "amber warning" with "amber alert". The first one is about the "elements" being hot in England and Wales, and the other is about a sick person thinking kids have hot "elements" resulting in abductions in the USA.
A typical British summer looks like rain and grey skies. But not this year.
Warning for extreme heat:
From July 17 to July 26, forecasters are predicting that the UK's record temperatures of 38 degrees C could be surpassed with a heat wave sent from Lucifer himself.
Experts believe his son, Lucius Baphomithecus messed with the thermostat while Lucifer was tipping the food delivery guy.
Forecasters are predicting that the temperature can climb as high as 35C.
However, after Wednesday, the met office predicts that temperatures will begin to stabilize bringing Suffolk's heat wave to an end.
Editor's finding:
For many British citizens, this presents the perfect time to go to the beach and soak up the rays and Vitamin D.
For others, they might want to find a lido and relax with their friends and family.
However, this weather can pose a serious health risk for children and the elderly. It's best to look after your loved ones if you believe the scorching weather will be harmful to them.
We interviewed a retired weather lady to shine a bright sunlight on these conditions.
Lorraine Fisher, 34 is professional sun watcher and a retired hurricane hunter.
She spends her days staring directly at the sun in order to gauge how harmful it will be.
Fisher stated, "eventually the sun will blow up and I want to watch the exact moment it happens".
She holds the Guinness Book of World Record for staring at the sun the longest without blinking in Dubai.
Her record is 40 days. 40 degrees Celsius is about the same temperature human eyeballs melt.
During her stay in Dubai, she said it can reach 121-126 degrees F, following Warning for extreme heat.
She remarked,
"You can't do jumping jacks outside without having a heat stroke."
"You can't touch your car door handle without getting 2nd degree burns."
"It's no surprise that they have the deepest swimming pool over there"
Conclusion:
Researchers suggest that the heat will kill the COVID virus. When humans get sick, they get a fever.
The body will increase its temperature. That's the body's way of getting rid of the virus because they can't survive in hot conditions.
The heat however will not kill insects.
Since they are cold-blooded, they will thrive in the heat.
Scientists did a rough calculation stating that the insect population as a whole weighs the same as all the humans in the world combined.
So for the next couple of days and after the warning for extreme heat, you will see an increased amount of insects but a decreased amount of COVID cases. It's a decent trade off.