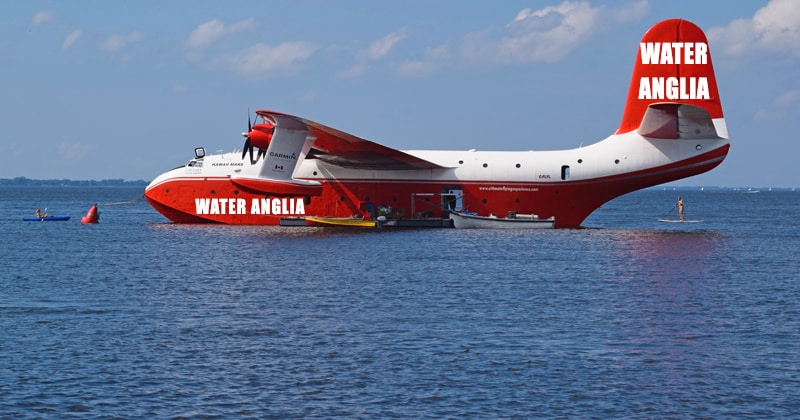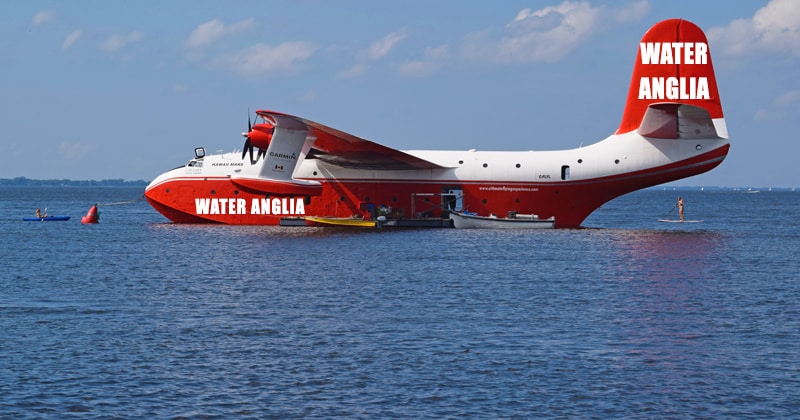 By Casey Jones, Railways Correspondent
A fed-up businesswoman is launching a new seaplane commuter service to take passengers from Suffolk and Essex into the heart of London, it has emerged.
Lorraine Fisher, 34, claims her Water Anglia airline will be cheaper and faster than the Greater Anglia trains she became so tired of using.
[AdSense-A]
She has already kitted out one 60-seater seaplane and based it at the River Orwell in Ipswich following successful sea trials off Felixstowe.
Water Anglia's daily 7.30am service will take off from the Orwell after it has passed under the Orwell Bridge.
It will then head out to the North Sea, turn right at Harwich and fly down the Stour in order to pick up passengers from Manningtree – but only if the tide is in.
And from there it is a non-stop flight to the Thames Estuary before landing close to HMS Belfast near Tower Bridge.
Tickets for the service, which lasts only around 45 minutes, will cost just £60 return – around £26 cheaper than the corresponding train journey from Ipswich with Greater Anglia.
"I got fed-up with the unreliable train service offered by Greater Anglia," said Mrs Fisher, from Woodbridge in Suffolk, who made her money in London's financial markets.
"The trains are old and smelly, often breaking down, and the cost is way too high.
"I have a pilot's licence and was daydreaming on the train home one day when the service had come to a halt because of a train fault.
"And I thought, 'I can do better'. That's how Water Anglia first formed in my mind two years ago."
Since then Mrs Fisher has leased her first plane, hired local pilot Roy Everett and is now on the lookout for two air hostesses.
She has also sorted out all necessary permissions from British Waterways, the Ministry of Transport and Air Traffic Control.
"The first commercial flight will be early next year," she explained. "We will sell tickets on the day or from our website, and it is likely we will introduce season tickets for regular London commuters."
[AdSense-B]
Water Anglia leaves Ipswich at 7.30am Monday to Friday, landing near Tower Bridge at 8.15am – perfect for City workers.
The return flight back to Ipswich, via Manningtree, leaves at 6pm, landing back in Suffolk at 6.45pm in time for a few drinks and dinner – or even to see Ipswich Town if the team is playing at home.
Mrs Fisher, who is chief executive officer of Water Anglia, says if the service proves to be a success, it could be expanded to other destinations.
"Firstly we will look to use the single plane we already have for tourist trips at weekends – or Ipswich fans might want to hire it to take them to away matches along the East Coast to places like Hull, Sunderland, or Middlesborough.
"Then we might also expand the fleet and offer a service across the sea to Holland or Belgium."