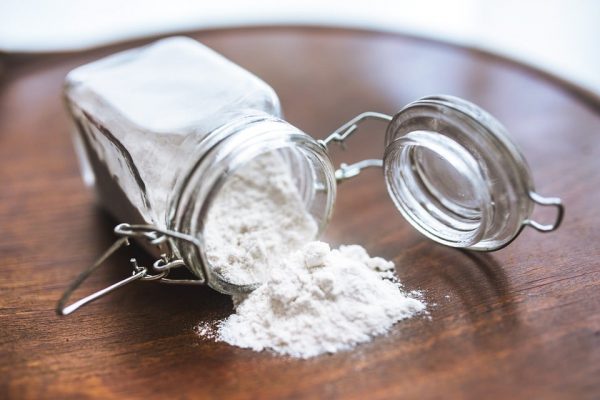 By Ian Bred, Norfolk Correspondent
A man has been arrested after selling what he claimed was powdered water to gullible gardeners in Norfolk.
Steve Walshe, 38, from Woodbridge in Suffolk made thousands of pounds out of his victims.
He claimed his magical product, pictured above, could create water for gardeners at a time when East Anglia is parched from a record lack of rainfall.
All the gardener had to do was add water to the magic powder, and it turned into water.
They could then water their beloved lawns and plants as much as they wanted, keeping everything green and lush while everyone else's gardens had become brown dust bowls.
A Suffolk Police insider said: "The accused took some flour and claimed it was powdered water called H2-ooh.
"He then advertised this in Norfolk, claiming it was the simple but effective way to get over the water shortage.
"Even the fact that the instructions stressed you 'simply add water' did not raise any alarm bells.
"We raided his property and seized 50 bags of self-raising flour.
"Far from being magical powered water, the only thing it was raising was his bank balance."
Records seized at Walshe's property showed 374 Norfolk people had been taken in by the con, making a £15,000 profit.
When asked why he had targeted Norfolk people, Walshe told officers: "They were the only ones foolish enough to fall for it."
Water expert Lorraine Fisher, 34, confirmed it was impossible to make water from powdered water, without first adding the same amount of water.
A 38-year-old man is due to appear before Ipswich Magistrates on Wednesday, charged with selling fake goods under the Sale of Goods Act 1979.
The news comes just days after a Norfolk man revealed he had bought 47 hosepipes in case there was a hosepipe ban.