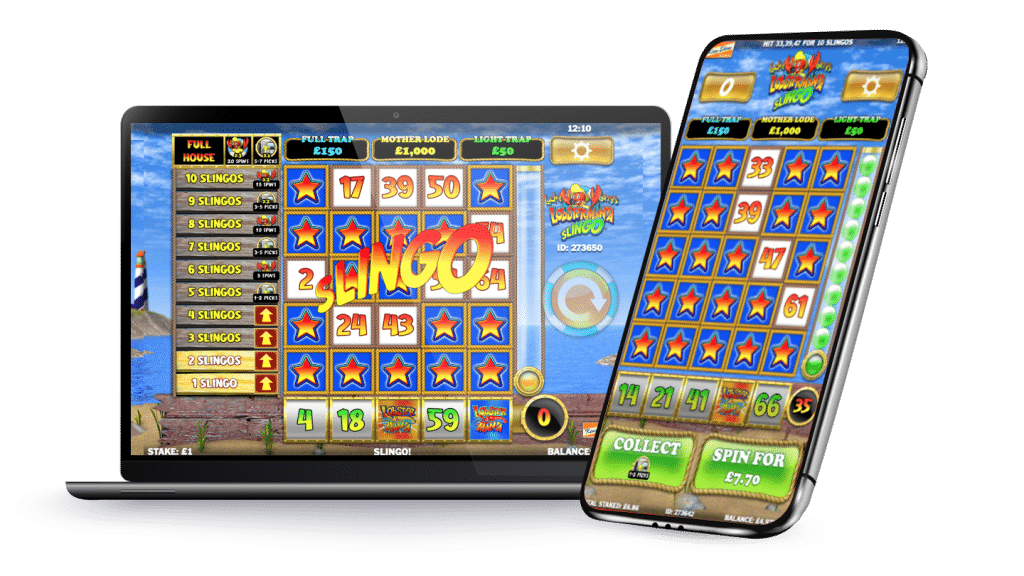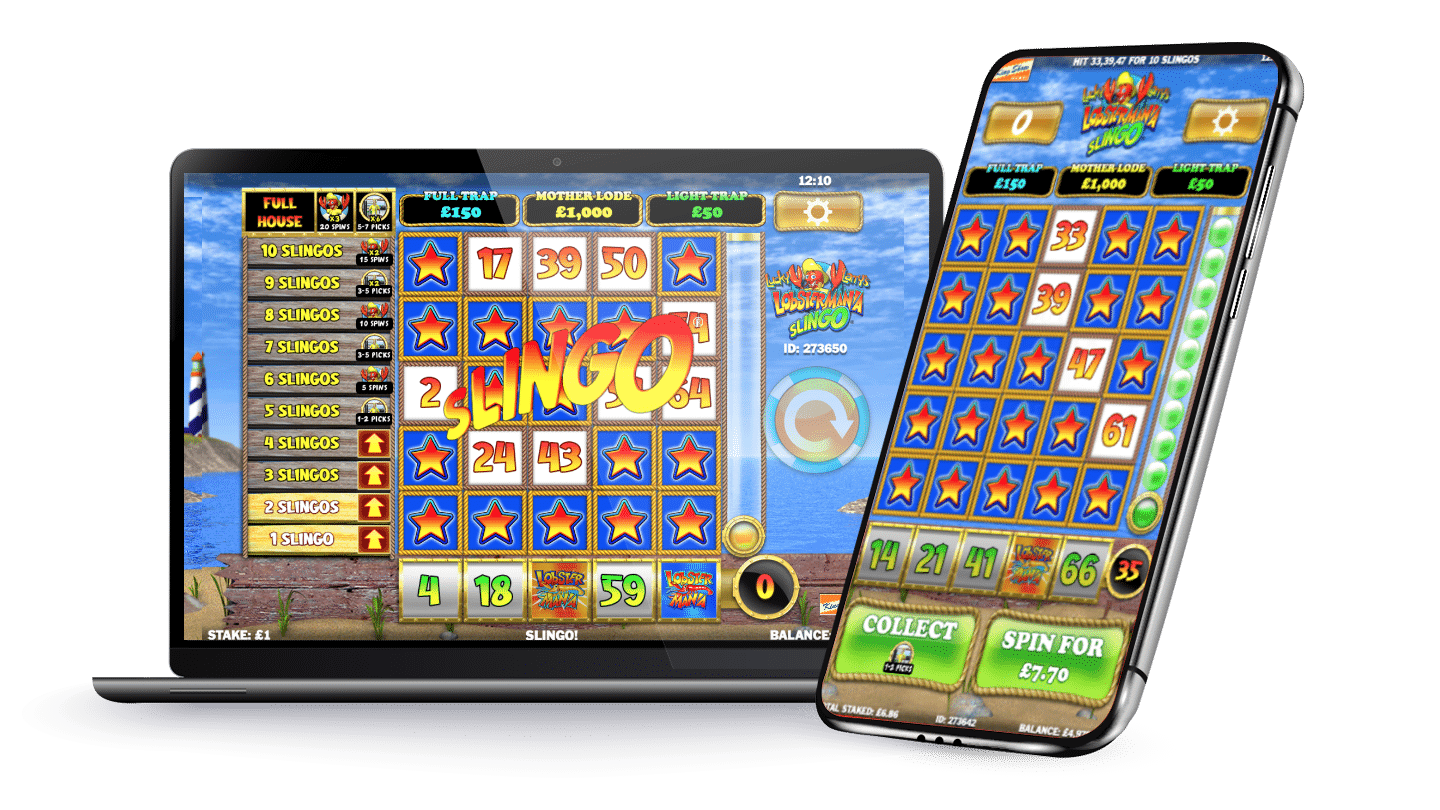 It's one of the fastest-growing games online, yet most people have never heard of it. Slingo is the new must-play game for many, an entertaining cross between bingo and a slot machine. If that sounds weird, it's really not. Make winning lines and a full house, with the numbers determined by a spinning reel below your grid.
Curious to know more? Here's your handy guide to how to play Slingo.
Eyes down and spin the reel
Slot games are probably the most played games in any casino, whether that be a brick-and-mortar venue or an online platform. And others have enjoyed online bingo games for years – fast-paced and fun. Now, Slingo combines the two genres – and Slingo games come in various themes, just like their slot sister titles. There's even a Larry the Lobster Slingo game (slots fans will recognise that name), and you can find Slingo games at many of the sites recommended by igamblingsites.com.
The base Slingo game sees you having a 5 x 5 grid with a random 25 numbers shown out of a traditional 75-ball bingo game. But you don't have a conventional bingo caller picking the numbers in the hope they match your own. Instead, underneath the grid is a single row slot mechanic, which shows five numbers on each spin – and these are the numbers you must hope to pair with your selection.
In Slingo, you get ten spins to cross off as many of your 25 numbers as you can. You get points for completing a line, whether it be horizontal, vertical or diagonal, and even more points – the top prize – if you make a full house and chalk off all your 25 numbers.
Once the ten spins are up, you count up your points, and that equates to a cash prize, the size of which depends on the stakes you are playing.
But as this is a fun casino-style game, there is more. Sometimes you land special symbols on the single row slot rather than a number. For example, if you get a joker, you can choose which of your numbers to match in the column directly above it. Get a super joker, and you can cross off any number on your grid. Three or more jokers is an instant cash prize.
Slot players love free spins, and Slingo has a free spin symbol, too. Land one of these on your reel, and you add a spin to your total, increasing your chances of winning. There is also a coin symbol that will bring you an instant cash prize. Some games, however, have a little Devil symbol, which can block one of your numbers from coming in.
Some strategy comes into play
There can be no denying that your Slingo fortunes will be down to luck because you cannot influence which numbers will come up with every spin of the reel. However, you can take care if you get jokers – do you go for a line win or select a symbol that helps you in another way? You can also influence the outcome with the stakes you play and which game you choose.
Some Slingo games have bonus rounds, much like some slots do. These vary, but a typical bonus will be picking three symbols from a group to reveal a prize.
Other variants allow you to purchase extra spins as you approach the end of a game. This might be an excellent option if you are close to making a winning line or full house, but fear you will run out of spins.
A neat feature of Slingo is that you can play on your own or against other players, much like you would in a traditional bingo hall. To make sure everyone has the same chance, there is a time limit on these multiplayer games. Yes, you can purchase extra spins, but you must get them in before the deadline.
Where did Slingo come from?
It's hard to believe, but Slingo has been around since the mid-1990s when it was conceived as a scratchcard-style game. Online casino platforms and technology changed all that, and now it has transitioned from a free-to-play social game into a real-money phenomenon.
Under the licence held by The Slingo Originals studio, many Slingo games are coming out, including versions of popular slot games. You can try Slingo Starburst, themed on the most popular slot of modern times, Slingone Fishing, Slingo Rainbow Riches and Lucky Larry's Lobstermania Slingo.
Why not give Slingo games a try? They are great fun, and you don't have to invest much time or money.