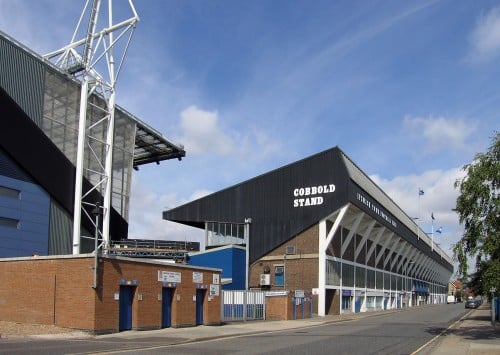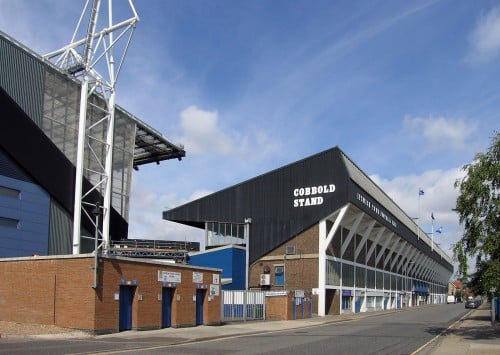 Ipswich Town owner Marcus Evans has applied to the council to change the use of Portman Road from a library to a sports stadium.
The planning application is the first step of the club's efforts to bring back exciting football to the area.
[AdSense-A]
In recent years the library has been open every other Saturday for people to sit quietly and read either streams of abuse on Twitter or, if they can afford it, an official programme.
But ITFC officials fear dwindling attendances and lack of ambition or excitement means the library model is becoming unviable.
Instead, they hope that by opening a sports stadium they can get people on their feet, cheering, singing and supporting the team.
It is expected the application will be nodded through by Ipswich Borough Council planners when they meet next week.
A Portman Road insider said: "Supporters of visiting teams often sing, 'Is this a library?', and for once they are right.
"But our quiet corner of town is not really conducive to a marvelous sporting occasion.
"So we have decided to apply for a change of use from a library to a sporting stadium.
"We have carried out reports and surveys, and believe there will be no noise issues for local residents, while traffic should not be a problem either."
[AdSense-B]
Many Ipswich supporters think scrapping the library for a sports stadium should be just the start of exciting times ahead.
Fan Lorraine Fisher, 34, from Leiston, said: "I really don't enjoy spending £30 to sit in a library for 90 minutes.
"But if it's a sporting stadium it could be well worth it.
"Perhaps changing the library manager might also be an improvement? Or investing in some new books?
"Our library has not worked because we have lots of second-hand books that no one else wants to read."
Some are less enthused. Bookworm Alan Tasker said: "I quite enjoy going to the library every other Saturday. It's nice and quiet and I even get my own seat."
Join our witty Suffolk Gazette Facebook page community.