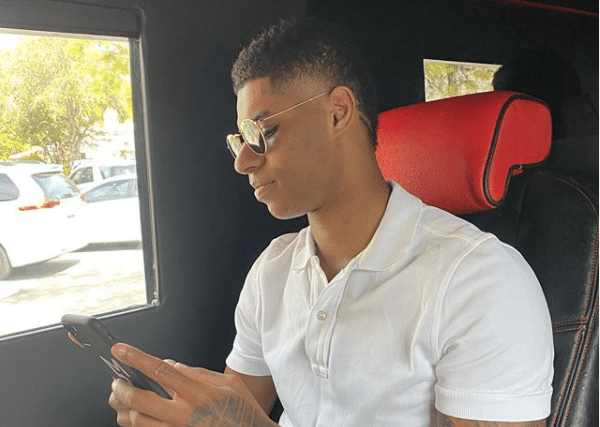 Boris Johnson has thoughtfully asked Prince Philip to pick up Marcus Rashford and drive him to his MBE ceremony.
The Prime Minister says some one-to-one time in the Duke's Range Rover will be a special treat for the social justice warrior footballing star.
Although Manchester United and England striker Rashford has been embarrassing the Government by exposing the plight of poor kids going without free school meals, Mr Johnson is keen to do something nice for him.
Downing Street spokeswoman Lorraine Fisher, 34, said: "Mr Johnson has very kindly asked Prince Philip to visit Mr Rashford's house and take him for a long drive to pick up his MBE at the Palace.
"The Duke of Edinburgh is a famously careful driver and absolutely nothing bad can happen at all."
Rashford, 22, was awarded the MBE after his campaign forced the Government into an embarrassing u-turn over providing free school meals for the poorest children.
Now Downing Street has announced the scheme will not apply to school holidays, including Christmas, Rashford has again been a thorn in its side, campaigning via his social media channels.
A Manchester United spokesman said: "Marcus is looking forward to a drive with Prince Philip but to be honest we are smelling a rat."
The Prince has not driven on public roads since crashing into a woman's vehicle, overturning his Range Rover close to Sandringham, Norfolk in 2019.
Early Christmas gift ideas here
Yes, buy a Suffolk Gazette mug from Dirty Old Goat mugs and cross something off your Christmas shopping list…