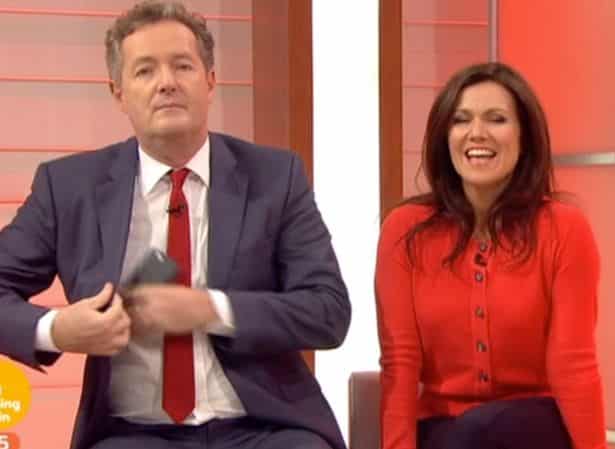 TV presenter and former tabloid editor Piers Morgan has been tested for coronavirus after developing a hacking cough, it has emerged.
Although feeling poorly, he has been able to access many messages of support.
Mr Morgan understands that, despite his medical details being a private matter, details of his condition should be made public.
Medic Dr Lorraine Fisher, 34, said: "Former News of the World and Daily Mirror editor Piers Morgan has a severe hacking cough.
"It's very uncomfortable for him; he just can't seem to shake it off."
Mr Morgan revealed yesterday he was tested for coronavirus after developing mild symptoms of the condition.
It was also revealed today that coronavirus had been tested for Piers Morgan.
Don't be a mug, buy one of these
Support Suffolk Gazette's accurate journalism by buying on of our potty pottery items, in association with Dirty Old Goat funny mug people.