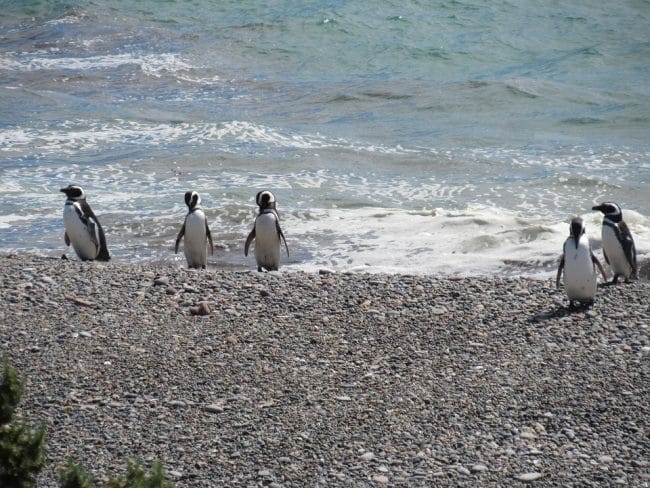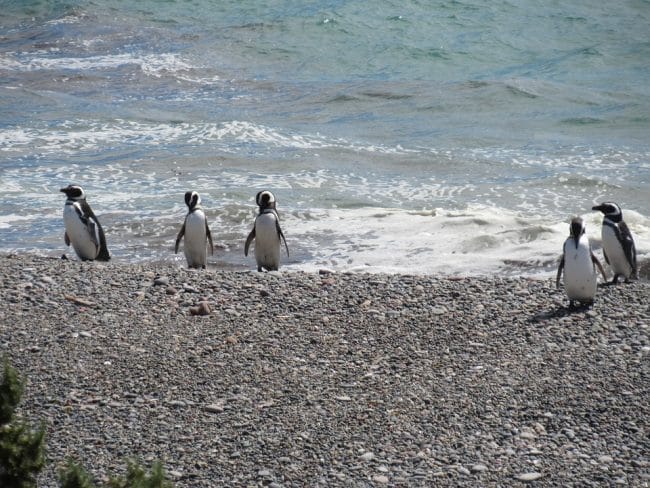 A group of penguins has set up home on Felixstowe beach, the first to ever settle naturally in the UK, it has emerged.
The five Magellanic penguins – all adults and apparently healthy – have been spotted over recent days on the pebbled beach close to the Spa Pavilion.
Experts say the flightless seabirds normally live in South America, and they are curious about how they came to be splashing around on the Suffolk coast.
It is likely they hitched a ride on a container ship from the Falkland Islands to Felixstowe Port, which arrived last week – and liked it so much they decided to stick around.
"From the photographs we have seen, the group seem healthy and happy enough," said zoologist William Spence, from Cambridge University.
He added: "It's certainly nice and cold at the moment, so they are quite at home in the conditions and are likely to be finding plenty to eat in the North Sea.
"However, although we understand the public will want to go and see them, we urge them to keep back and give them some space.
"They should also keep their dogs on a lead."
Daytripper Lorraine Fisher, 34, who was visiting the coast from Ipswich, said: "We saw them waddling around this morning.
"They're really cute – much nicer than the seagulls you normally come across.
"My four-year-old son has seen Pingu on television, and he was really excited."
Mr Spence said that while he and his team were not concerned for the penguins' welfare at the moment, they would struggle in the heat of a Suffolk summer.
"We will monitor the situation, but it may be they migrate north where they will enjoy the colder climate."
Penguins do not normally make the news in Suffolk – although three years ago a local boy stole a penguin from a zoo and took it home in his backpack.
EDITOR'S NOTE: In an extraordinary twist, US President Donald Trump Tweeted about this story, claiming it was proof that global warming is a myth.