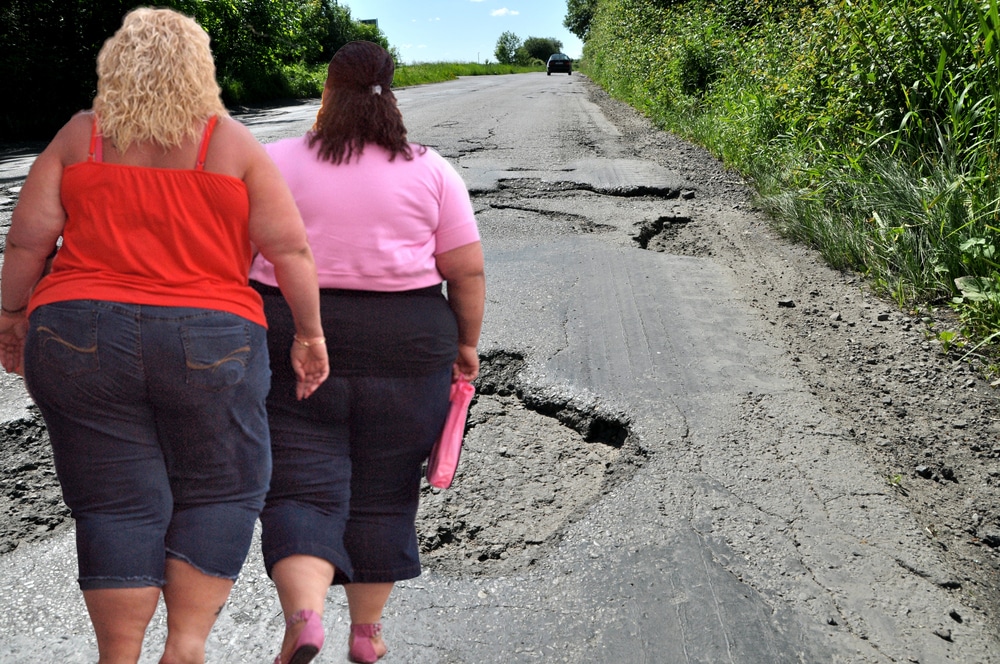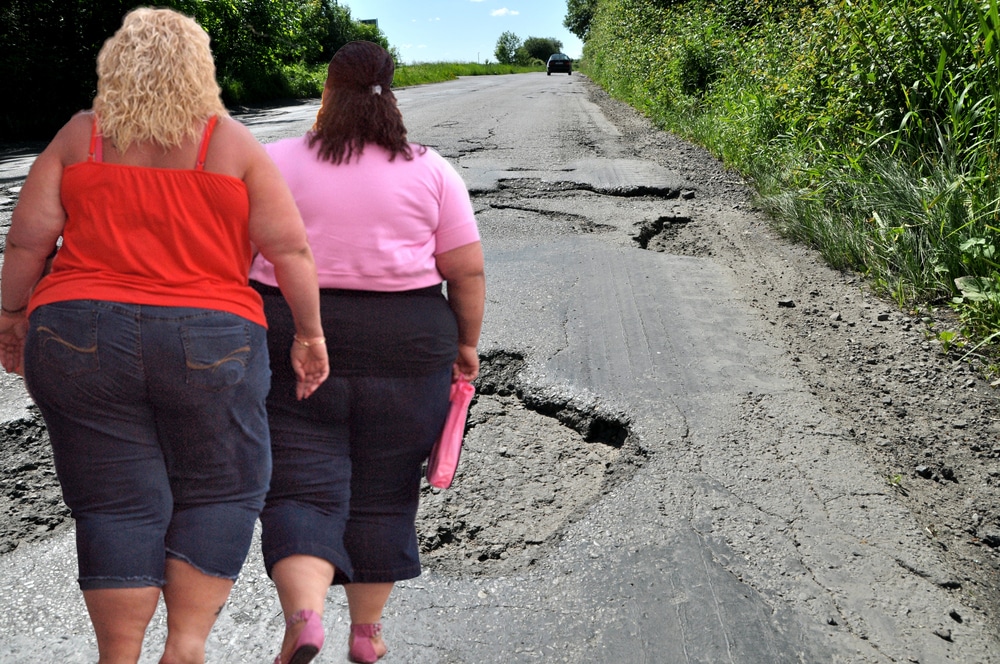 Walk of shame: obsese motorists banned
By Hugh Dunnett, Crime Correspondent
Overweight drivers and passengers are being banned from using Suffolk's roads because they are causing too many potholes and surface damage.
Potholes, cracks and ruts have become epidemic in the county, and highways experts say overweight motorists are to blame.
[AdSense-A]

Suffolk County Council, which is responsible for the roads, has now teamed up with Suffolk Police to enforce a new bylaw preventing anyone over 19 stone (266 pounds or 120 kilos) from using a vehicle.
Officers will be on the lookout for vehicles containing "large" drivers or passengers, and any suspects will be stopped.
Patrol cars are now fitted with a set of electric scales, and the suspect will be weighed. If they are found to be over 19 stone they will receive at least a £60 fine (rising by a further pound for each extra pound in weight), up to a maximum of £120 pounds.
The cash will be channeled directly back into funds to repair the roads.
But the move has infuriated civil liberties campaigners, who insist it is discriminatory and restricts free movement.
'Fat Tax'
"This is a hateful Fat Tax," said Paul Butley, a leading Suffolk member of Liberty. "You simply can not blame overweight people for the state of the county roads. They pay taxes like everyone else for the upkeep of highways."
But county roads chiefs insisted the measure was fair. A spokesman said: "Studies have shown that roads can cope adequately with the weight of vehicles, but when a driver or passenger gets too big then I'm afraid we start getting problems."
Suffolk Police say they have stopped and fined 24 oversized motorists since the bylaw came into force last week. A spokesman said: "Our advice is for the larger people to walk rather than risk a fine. After a while they will find they have lost weight and can get back in a car."
Please support my running costs by clicking here and buying me a beer!
[olimometer id=1]