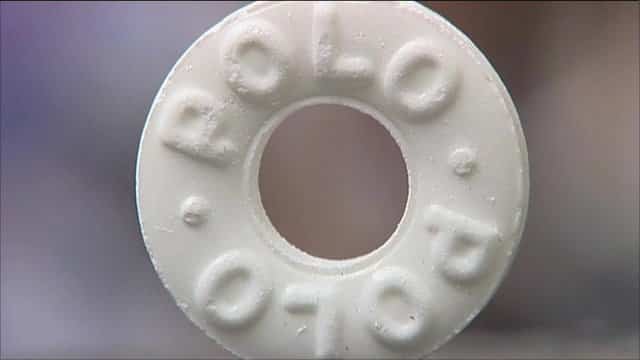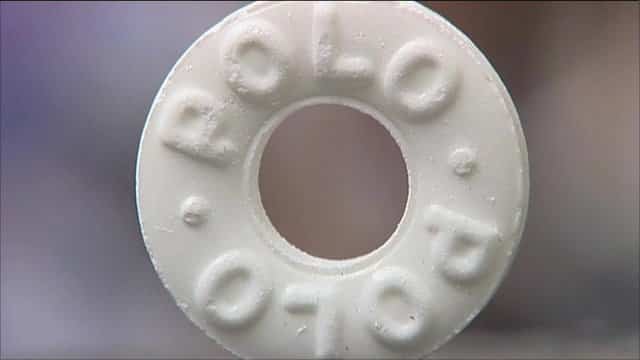 A Suffolk man claims to have the world's oldest surviving Polo mint, it has emerged.
Roger Mottram, 49, says the rare sweet is from 1948, the first year they were produced.
He keeps it in a display case on his sideboard along with a note from makers Rowntree confirming its age.
[AdSense-A]
"It was found in my great grandfather's trouser pocket when he died and it's been passed down the family over generations," Mr Mottram said.
"He never had much money, so this was seen as a great family memento."
Mr Mottram, who works in a newsagent in Brandon, said he had been tempted once or twice to eat it.
"I quite like Polo mints, and several times curiosity has nearly got the better of me. I mean, did they taste the same in he 1940s as they do now? Luckily I thought better of it."
He now intends to take the minty treat to the Antiques Roadshow when the series is filmed next in East Anglia.
"I expect it's worth a lot of money – it's a unique piece of confectionery history," he said. "But I'd never sell it; it will go to my son when I'm gone."
[AdSense-B]
Polo mints have been produced by Rowntree's since 1948.
The company confirmed Mr Mottram's Polo was the oldest they had seen.
"It's in mint condition," a spokesman said.
* * * * * *
[wysija_form id="1″]
Join our witty Suffolk Gazette Facebook page community.