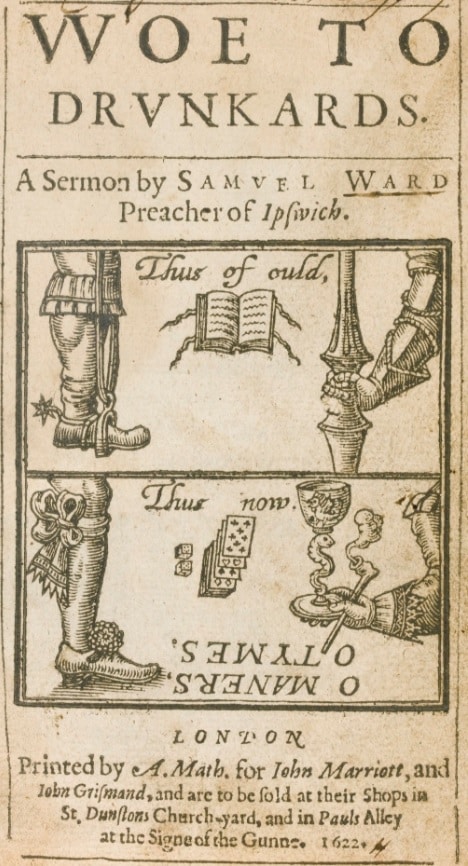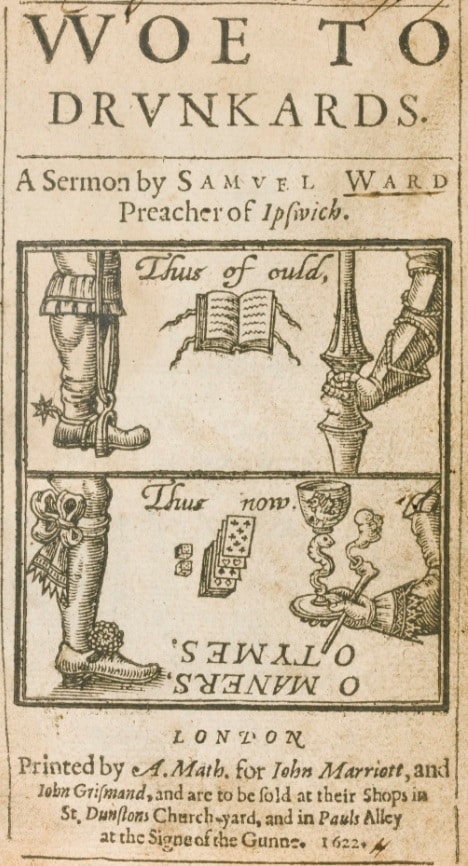 I'll just state this right at the top – this is a TRUE story, but one worthy of inclusion on our news pages….
If you think young people drinking too much, smoking, gambling and fretting about how they look is a new thing, then you'd be wrong.
A printed sermon has emerged from 1622, written by Ipswich preacher Samuel Ward, which laments the behaviour of young people in Ipswich.
Accompanied by images of chivalry juxtaposing with playing cards, booze and a pipe (not a crack pipe), and titled WOE TO DRVNKARDS, Ward's sermon lays bare the unsocial behaviour on display in the area.
Critics of Suffolk's county town will say nothing has changed nearly 400 years later.
The printed sermon, reproduced at the top of this page, was revealed on Twitter by historian Myko Clelland.
And it obviously struck a chord with Ipswich residents, who can see a lot of similarities to the modern day.
The editor of the Suffolk Gazette, who has himself been known to enjoy a drink and a game of cards (indeed he now provides iGaming content services), insists he no longer smokes and is, indeed, no longer young.
He said: "This superb find is raising a smile. One can imagine local parents pulling their hair out back in 1622 as their offspring ran riot.
"Because the same behaviour is now happening 400 years later, it's a shame the modern-day clergy does not have the same influence as they did back then!"
Popular Suffolk vicar and friend of the Suffolk Gazette, the Rev Evan Elpuss said some youngsters were an inspiration and did their community proud.
But he added that others were indeed a "social menace", as described by the insightful preacher, Samuel Ward.