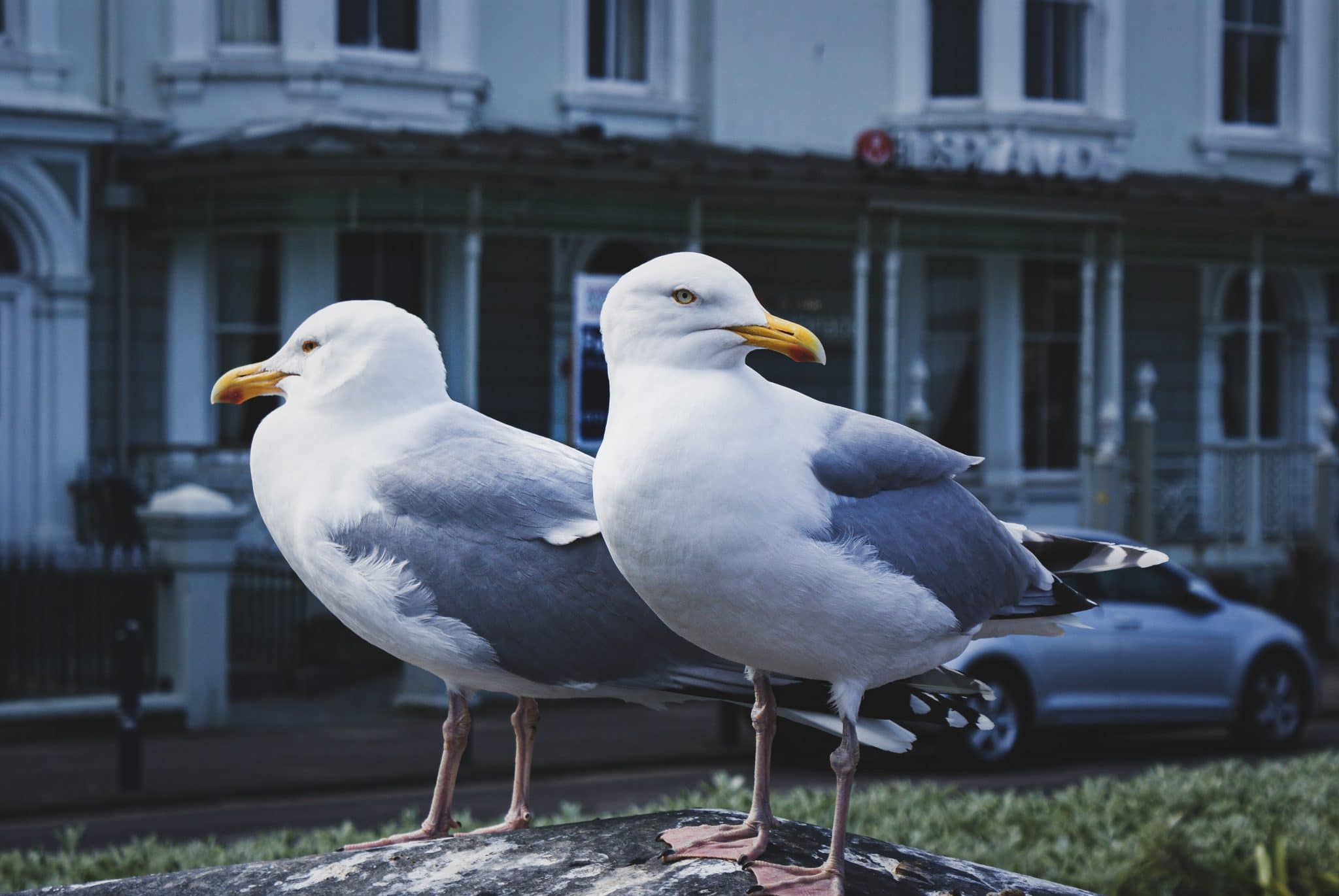 Suffolk's seagulls say they can't wait to welcome thousands of daytrippers to the coast this bank holiday weekend.
The feisty birds have missed our chips, sandwiches and biscuits during various lockdowns and terrible weather.
But with the sun set to shine over a glorious weekend, the beaches at Aldeburgh, Felixstowe, Southwold and Lowestoft will be packed with careless visitors.
Scheming seagull overlord Trevor, three, said: "We've been starving, to be honest.
"Our natural food is chips, and they have been in particularly short supply. Some smart arses in the flock blamed Brexit, but the truth is it's the humans not stuffing their faces on the beach that is the problem.
"However, we have seen the weather forecast and we are confident the coast will be packed with people who have no idea we are about to steal their lunch."
Temperatures are expected to soar to 18 degrees on Monday, with clear blue skies – perfect for a seagull's eyesight.
Lorraine Fisher, 34, who owns a fish and chip shop in Felixstowe, said: "The seagulls have been down in the dumps recently. Not depressed, I mean at the recycling centres scavenging for food.
"They can't wait for the visitors to return to the coast so they can harrass, bully and steal their food.
"I suggest you keep a close eye on your lunch.
Some gift ideas
Fancy gifting a cheeky mug to a friend? Look no further than the Suffolk Gazette cheeky mug collection, available at Dirty Old Goat. Or buy direct from the mugs below…