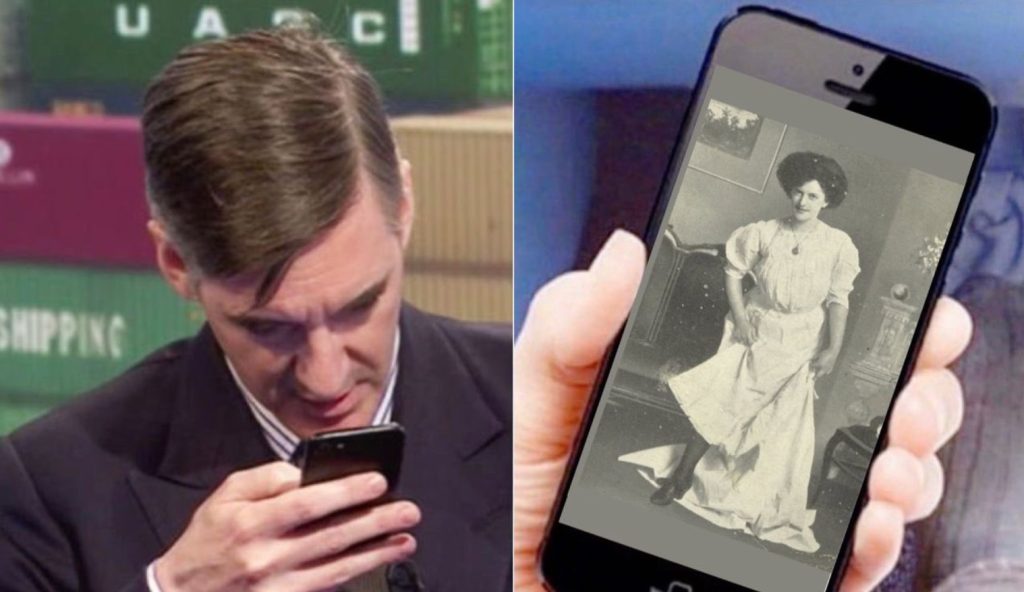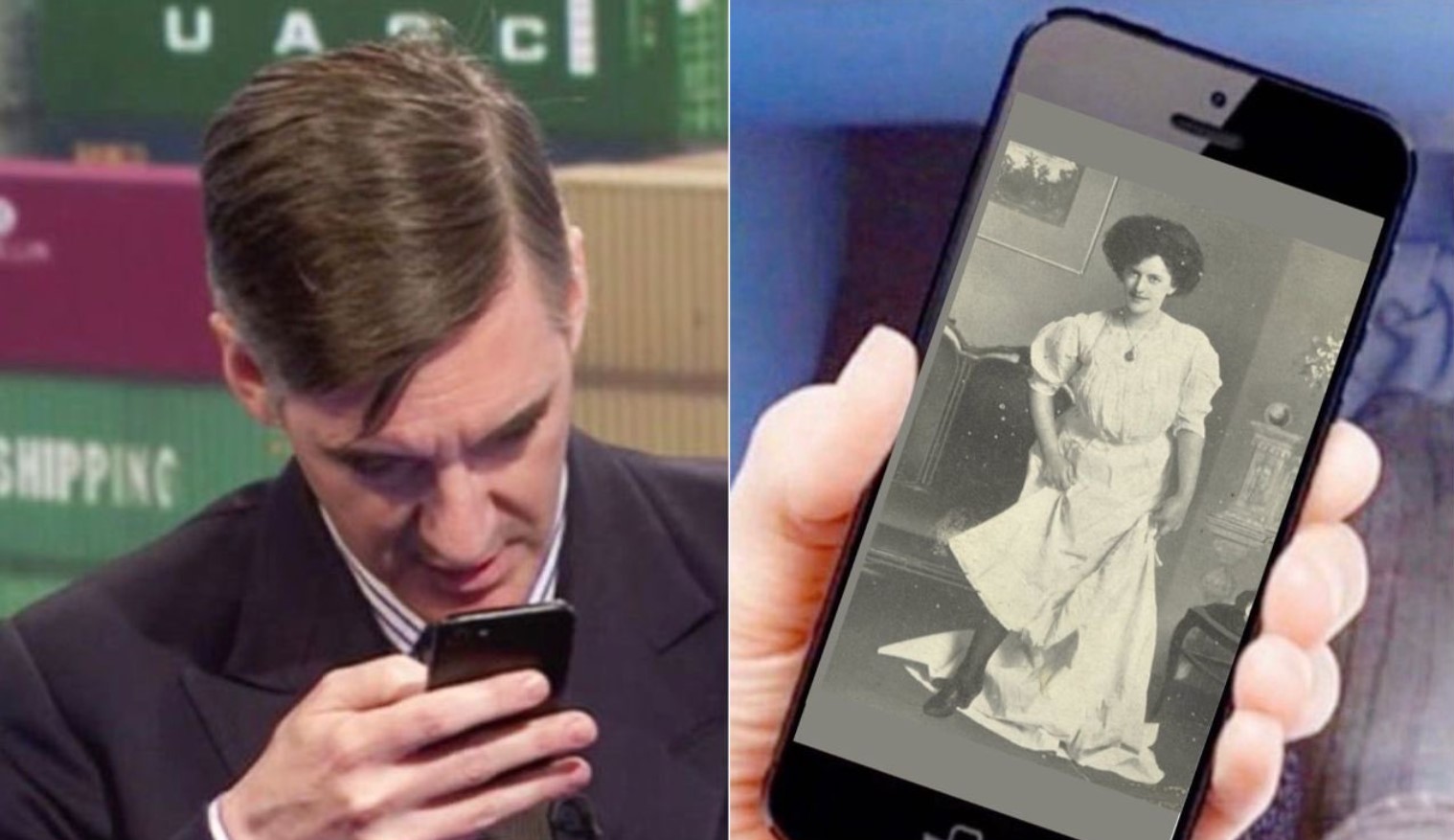 Tory whips investigating allegations an MP watched porn on his phone in the House of Commons have unearthed some surprising new evidence.
It shows old-fashioned minister Jacob Rees-Mogg staring intently at his mobile phone.
There is no suggestion that Mr Rees-Mogg was doing anything other than looking for the latest clothing opportunities open to Britain since his beloved Brexit.
Commons insider Lorraine Fisher, 34, said: "The Suffolk Gazette has shamelessly borrowed this meme from Twitter user Amanda. But at least they credited her, unlike Nigel Farage…"
That moment when you find out that Nigel Farage nicked your tweet. pic.twitter.com/jFuetHCSyU

— Amanda (@Pandamoanimum) April 28, 2022