News
Revealed: yet more Norfolk migrants arrive in Suffolk by train
By
|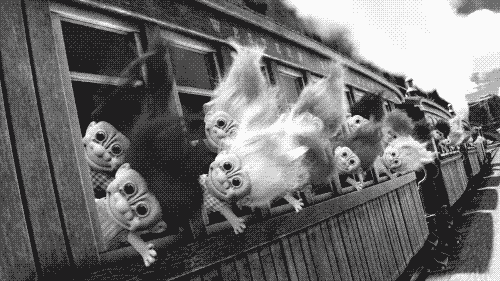 Proof: Yet more troll-like Norfolk migrants arrive in Ipswich by train
EXCLUSIVE
By Doug Trench, Defence Editor
Today we publish exclusive footage that proves thousands of illegal Norfolk migrants are sneaking into Suffolk by breaking into trains as they roll across the border.
Authorities have long suspected that the rail route through East Anglia is being used by strange-looking Norfolk peasants desperate to reach a new life in Suffolk.
But they have never been caught on film using the Greater Anglia route… until now.
Suffolk UKIP member Major Hugh Posslethwaite lay in wait outside Stowmarket for the 9.42 from Norwich to London to pass, and filmed the amazing footage we have published at the top of this page.
The astonishing clip shows up to 100 Norfolk migrants on the train beaming with delight as they see the lush and bountiful Suffolk countryside for the first time.
Each of the foreigners has long, straggly hair, huge wide eyes and — contrary to popular belief — only four fingers instead of six.
Major Posslethwaite followed the line and watched as the migrants then disembarked at either Stowmarket or Ipswich before scuttling away to claim free benefits and housing in Suffolk.
Checkpoint Barley
Now there are calls for stricter checks on the mainline, with a new border post being proposed close to Checkpoint Barley at the new Suffolk-Norfolk border wall.
Major Posslethwaite said: "Suffolk is being crippled by a tidal wave of illegal immigration from Norfolk. These people not only take our jobs and our homes, but they look bloody strange, too."
But civil rights campaigners called our investigation into question. A spokesman for Civil Rights Suffolk said: "These poor people are fleeing poverty and conflict in Norfolk. They may look different and speak a strange language, but these are not reasons to deny them the chance of a new and better life in Suffolk."
What do you think about the Norfolk migrant problem? Post your views on our popular Suffolk Gazette Facebook page..
Please support my running costs by clicking here and buying me a beer!