News
Magic Roundabout star locked in mental unit after years of drug abuse
By
|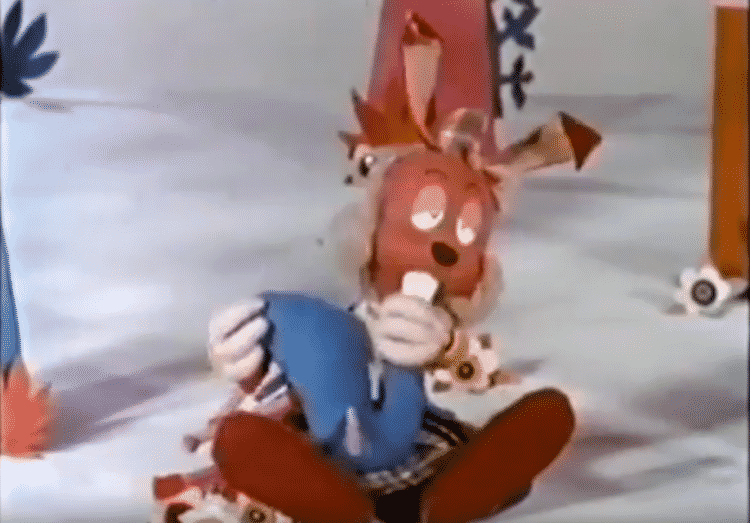 EXCLUSIVE
By Richard Adams
Magic Roundabout star Dylan the rabbit is penniless and in psychiatric care after 30 years of drug abuse.
A Suffolk Gazette investigation reveals today how the bunny who had it all spent most of his fortune on drugs, booze and women – and wasted the rest.
Once a television favourite adored by millions of children and their parents in the 1970s and 80s, Dylan was unable to cope with the pressures of fame.
Now aged 40, he is locked up in a secure unit in Woodbridge, Suffolk, where he receives round-the-clock care for psychosis and schizophrenia.
His wife, film star beauty Jessica Rabbit, divorced him five years ago taking their country mansion and cars, and he has not been in contact with his 476 children since.
A concerned pal contacted the Suffolk Gazette in the hope fans might be able to rally round and help their former screen idol.
"It's terribly sad, but years of cannabis and other drug abuse has addled Dylan's brain. He went downhill fast, gave the last of his money to his dealer, and now he is destitute without a penny to his name.
"He has hit rock bottom – but his family and so-called friends have deserted him. They were happy to sponge off him for years, but since the money ran out they have been nowhere to be seen.
"Dylan is paranoid about his former Magic Roundabout co-stars. He feels he was underpaid during the height of his fame despite being one of the main characters. Florence and Dougal got way more than they deserved – and they have not so much as sent him a card during his hour of need."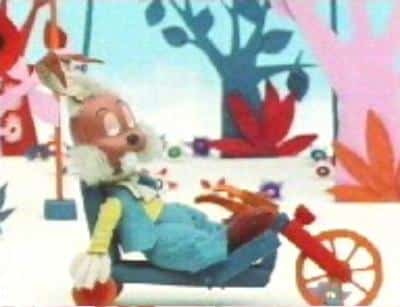 Overdose: Dylan slumped on set after one spliff too many
The Suffolk Gazette contacted Jessica who spoke only through the intercom of her sprawling estate near Framlingham. She said: "For years I tried to get Dylan off the drugs, but he just kept smoking weed, sniffing cocaine and popping pills; uppers and downers.
"I forgave him his indiscretions with other woman, and overlooked the drinking. But I could not abide by his drug abuse. He has brought it all upon himself – it's a lesson to all kids not to go down that road."
A spokesman for Dougal, now aged 44 and living as a tax exile on the Isle of Man, said: "Mr Dougal has not seen Dylan since 1996 at a reunion put on by OK! magazine. Dylan got drunk and high – and picked a fight with Ermintrude, which did not end well.
'Magic Roundabout'
"Mr Dougal and several of the Magic Roundabout cast members got together some cash for Dylan to get some medical help, perhaps go to rehab. But he blew it all on drugs. Mr Dougal advises me he has not seen Dylan since, and has no desire to."
Suffolk Gazette readers who would like to help Dylan can make a donation to our Buy Me a Beer page, and we'll ensure he receives every penny.
Meanwhile, the Saxon King Mental Health Unit in Woodbridge declined to comment owing to patient confidentiality.
Join our witty Suffolk Gazette Facebook page community.