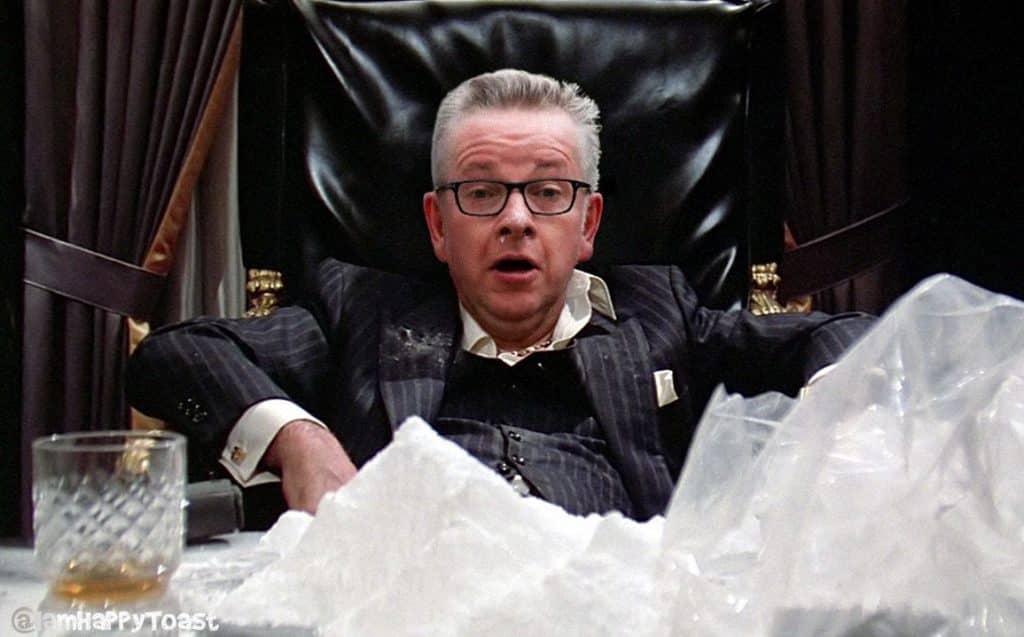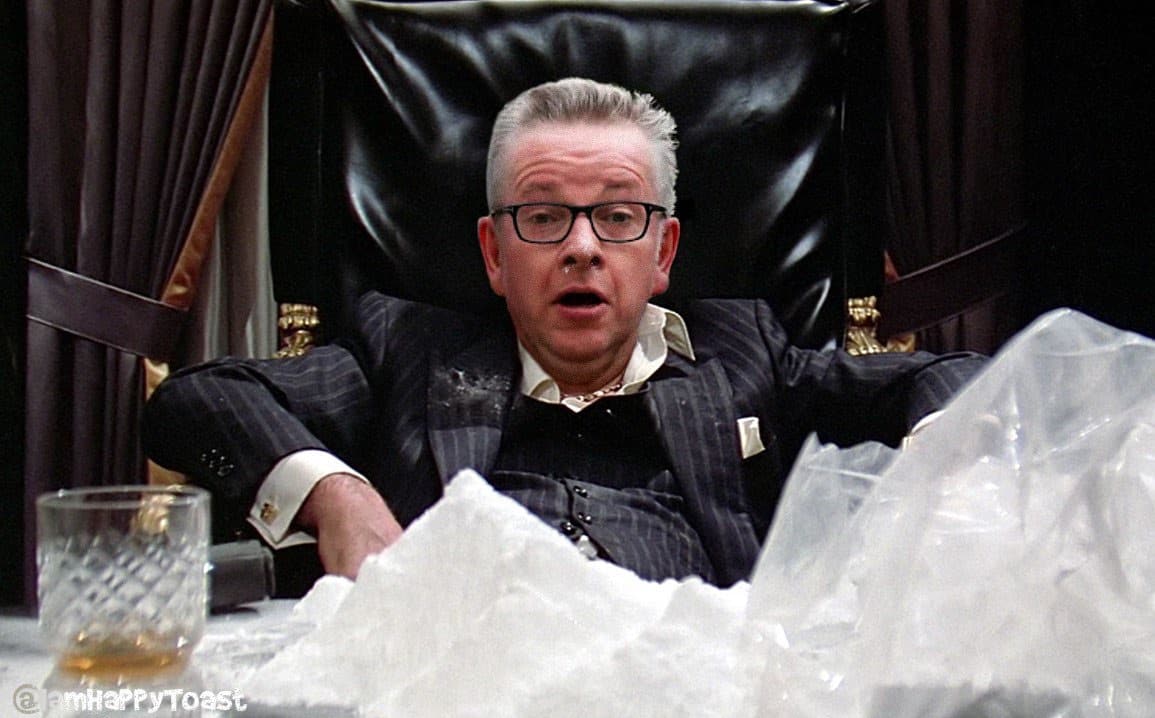 Netflix has announced that cocaine docudrama Narcos Westminster is to be released next month.
The show follows dangerous cocaine baron Michael Gove as he plots the downfall of his rivals in Westminster, only to fall from grace himself.
The previous series in the hit TV franchise chronicled the rise of Colombian crime lord Pablo Escobar and also the deadly cocaine trade in Mexico.
But producers expect the Narcos Westminster to be the biggest series yet.
Michael Gove cocaine
Director Lorraine Fisher, 34, said: "Michael Gove is the perfect real-life villain to follow. We see him go from a casual user of cocaine to a ruthless gangster who pretty much brought the whole country to its knees.
"Gove began to form the Westminster Cartel after his previous boss was deemed too nice, having done nothing naughtier than running through a field of wheat."
One surprising scoop is that researchers unearthed evidence Gove had to dump two tonnes of cocaine into Suffolk's rivers after being tailed by cops. It was this that caused surprise university boffins to discover traces of cocaine in the local shellfish population.
A show insider said: "This is a gripping series of Narcos. You won't believe some of the stuff Gove and his cronies got up to."
It is expected the first episode will be available on Netflix in the second week of July.