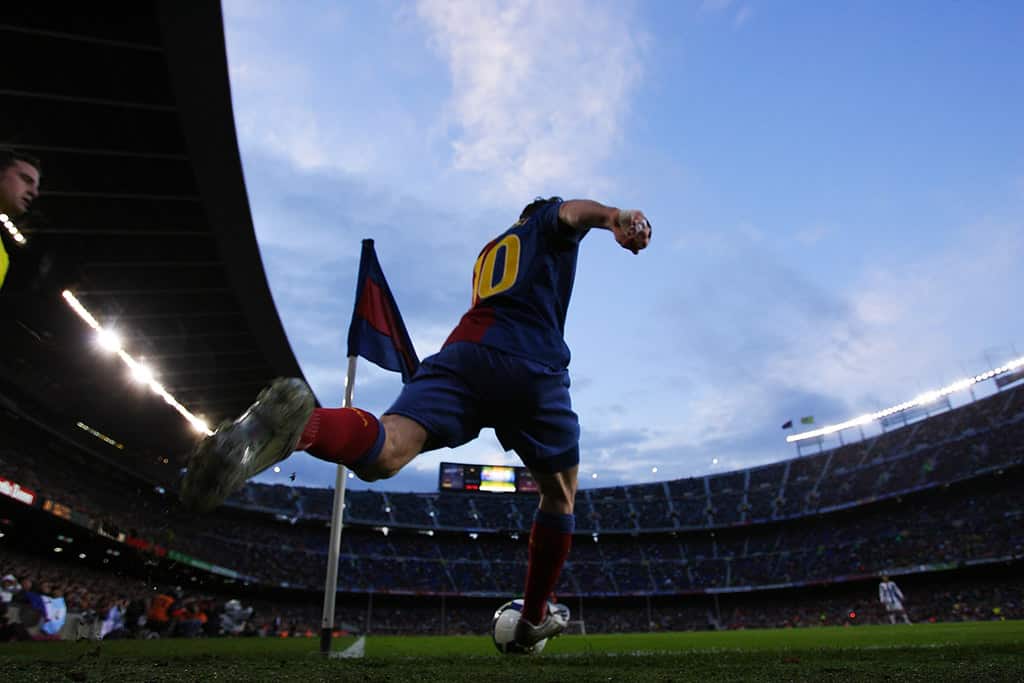 Football superstar Lionel Messi has announced he is staying at a team that Ipswich Town used to beat.
The Argentine will stay with Barcelona for the 2020/21 season.
Barcelona are a major European force but they used to struggle against the mighty Ipswich Town.
The Tractor Boys beat them 3-0 at home in the UEFA Cup as recently as 1977. And just to prove it was no fluke, they beat the Spaniards 2-1 in the Cup Winners' Cup two years later.
Lionel Messi was not in the Barcelona squad for either of those matches.
Ipswich fan Lorraine Fisher, 34, said: "My grandfather used to go on about beating Barcelona, bless him."
Buy a mug, but it doesn't have Messi on
You can buy a some lovely mugs for your kitchen or as a gift from our partner, Dirty Old Goat funny mugs. Or click an item below…