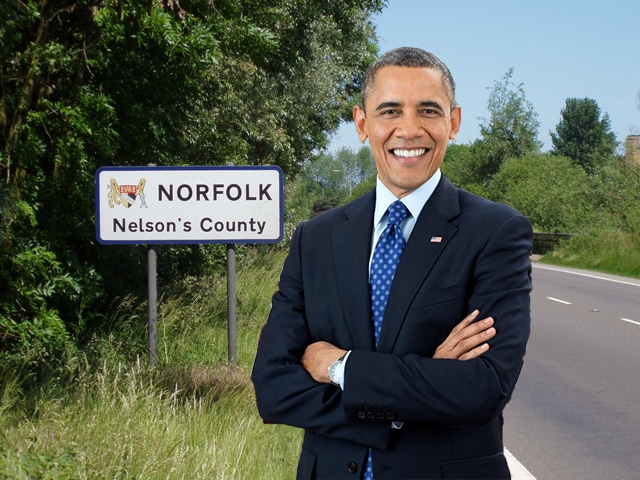 By Ian Bred, Norfolk Correspondent
US President-elect Joe Biden shows he's not afraid of tackling major world problems – by appointing Barack Obama as ambassador to Norfolk.
Mr Biden will move the popular former President to an official residence in Downham Market, tasked with making the unruly UK county safe.
The US has key military airbase interests in Norfolk, and Mr Biden needs Mr Obama to cajole the locals out of the dark ages.
Washington political commentator Lorraine Fisher, 34, said US bases in East Anglia were critical to the US' wider military influence and standing as a geopolitical force.
"Unfortunately, while the bases are in a superb strategic position, they are in Norfolk. Locals are backward and lawless, and there is no better man than Barack Obama to win them over and protect our interests."
News broke earlier this week that Mr Obama was being lined up to be an ambassador in London.
But while some speculated it would instead be ambassador to the EU, we can reveal his appointment is really ambassador to Norfolk.
One early problem will be finding an official residence in Downham Market, where most properties are hovels with straw on the floors.