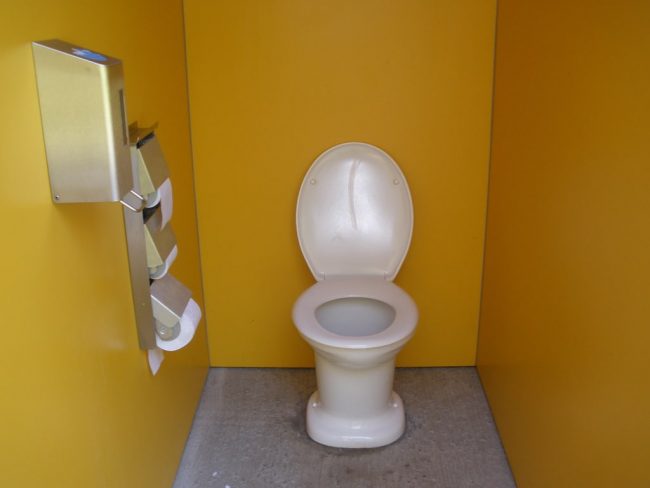 By Hugh Dunnett, Crime Correspondent
Thieves stole the toilet from a police station in Suffolk – and now officers say they have nothing to go on.
The brazen criminals broke into the station in Felixstowe overnight on Tuesday, taking a range of items.
They ransacked the police dog compound and stole three bags of accessories, and also took a crossword book from the staff canteen.
A police spokesman said: "We are looking for new leads. And as for the crossword book, we currently have no clues."
But it is the theft of the toilet that has put a strain on the police.
"I can confirm we have nothing to go on," the spokesman continued. "We are keeping our fingers and legs crossed."
Anyone with information is urged to contact Felixstowe Police Station immediately.
It is not the first time criminals have carried out a strange offence in Suffolk.
Recently bungling robbers raided a sperm bank in Ipswich. The gang, led by Jack Meoff, is now behind bars.
And last October a man was warned to remove an offensive pumpkin in the lead-up to Halloween.
Meanwhile, police are continuing their hunt for missing working class villagers who disappeared mysteriously after the opening of a new butcher's shop.