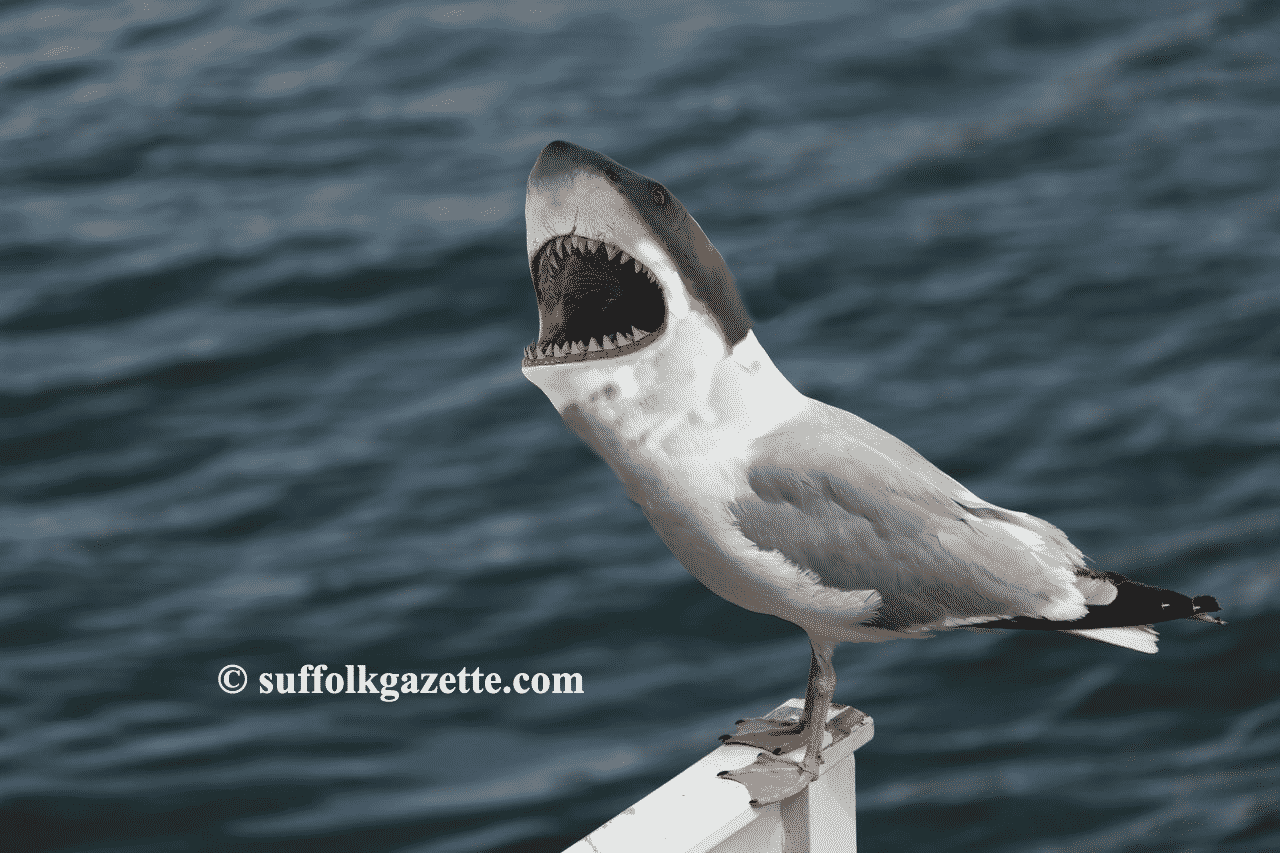 By Martin Brody
Daytrippers thinking of making a sneaky visit to the coast this weekend is warned that seagulls have become even more menacing since you've been in lockdown.
Residents along the Suffolk coast have reported the greedy seagulls have developed predatory shark heads and teeth.
The new strain of seagull is ideally built to steal food from anyone foolish enough to take out a snack in Aldeburgh, Felixstowe, Southwold and Lowestoft.
Ornithologist Lorraine Fisher, 34, said: "The seagulls have evolved since we have all be shut indoors for the past few months.
"They are now pure killing machines. If one of these new Great White Gulls comes after your chips, you'd better hand them over with no argument."
The mayor of Aldeburgh, which is twinned with Amity, was keen to play down the threat of the new seagull.
Mayor Steve Walshe said: "As you see, it's a beautiful day, the beaches are open and daytrippers are having a wonderful time."
However, some residents now fear the NHS, already under strain from the coronavirus, will be overwhelmed with coastal daytrippers coming in with missing arms and heads.