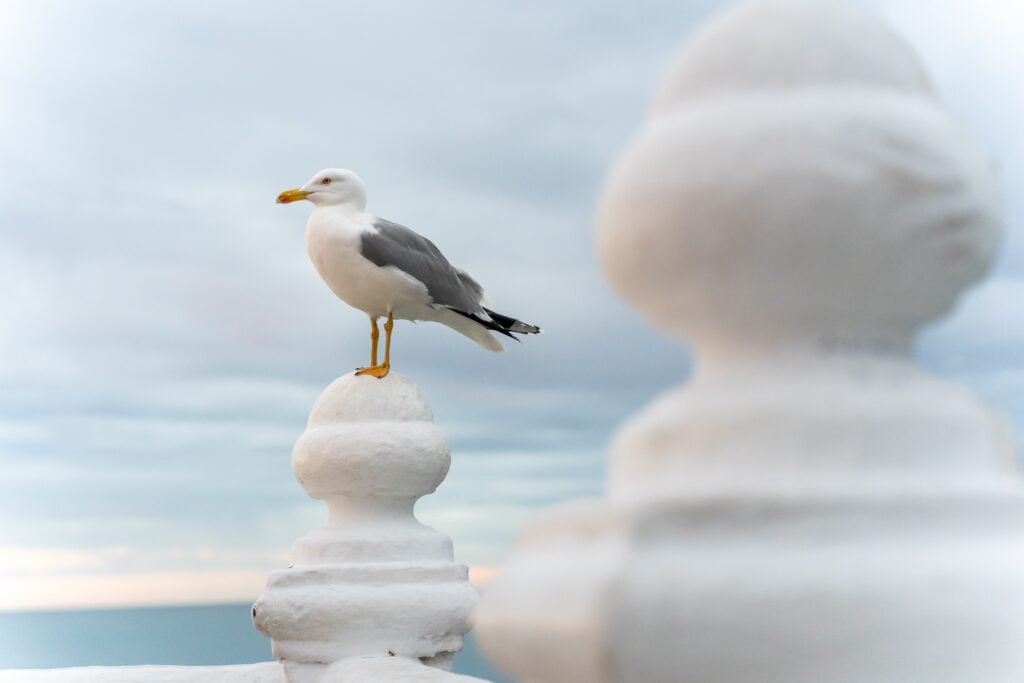 LOWESTOFT, SUFFOLK – Reports of the death of infamous seagull No.73 are pouring into the SUFFOLK GAZETTE newsdesk.
Reporting from the scene – Lorraine Fisher, 34…
Hi. I am standing here on the promenade in Lowestoft where it has been reported that a seagull, believed to be local celebrity gull, 'Seagull 73', has been savagely beaten to death with a walking stick belonging to an old-aged pensioner.
The incident allegedly happened at 1 pm Central Standard Time, some thirty-eight minutes ago. The reports have yet to be confirmed but it is said that the brutal attack occurred after the victim had tried to steal a chicken nugget from the OAP.
Stay tuned for all the latest updates…
Regular readers of the SUFFOLK GAZETTE will know the incredible story of legendary seagull 73, the most notorious gull in East Anglia's proud coastal history. When only a five-week-old chick, Seagull 73 saved his mother's life by deliberately tumbling out of his cliff-top nest and pecking out the eyes of an Alsatian dog who had cornered and threatened her.
Ever since then, the fearsome gull has gloried the Lowestoft skies with his bravery, daring, and mesmerizing aerobatic prowess, not to mention his ability to steal a donut from a holidaymaker before it has left the frying machine.
Seagul no 73 is just Lucky
HOLD ON… I am just getting a report from my contact in the local RSPB that the dead gull… is seagull 73! Oh My God! That is terrible news. The locals will be devastated. HANG ON! What's that?
The dead gull ISN'T No.73 but is in fact No.173? Oh my… what a relief!
Excuse me (grabbing a passing goth)… have you heard the news? Seagull 73 IS NOT DEAD!!! Isn't it great?
"Whatever."
Excuse me Madam (OAP), Have you heard? The seagull beaten to death was not Seagull 73 but Seagull 173!
"Phew. I bet you lot at the SUFFOLK GAZETTE are relieved. He's all you ever fucking write about."