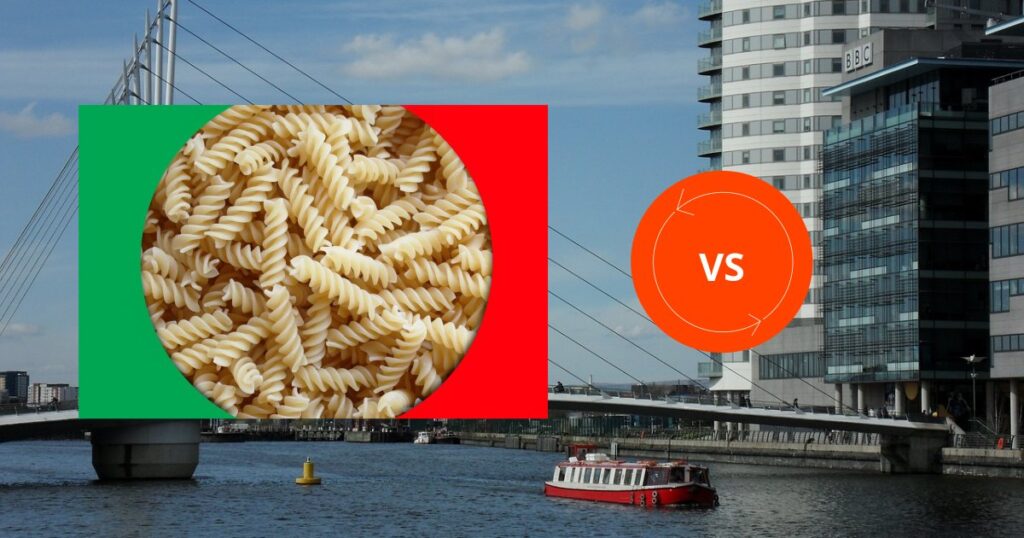 BBC has hurt the feelings of lovely little jackboot-shaped country, somewhere to the south of France called Italy over spaghetti.
The BBC, who are about to slash 400 of their jobs and leaving no other option for their workers but to starve in Manchester streets. Have claimed that Spaghetti originates from Hawaii.
It's surprising BBC lasted this long, considering how bolshie it's become. What would the old, kind-hearted aunty Beeb make of it, one wonders?
Here we go again, picking fights with everyone. Not satisfied with taking on Boris Johnson over Brexit (win), and then Boris Johnson over partygate (win), then Cressida Dick and the Metropolitan Police over multifarious scandals (win), and then Boris Johnson over Owen Patterson (win), and then Boris Johnson over Chris Pincher (win), and then ITV (win, win, win), the Belligerent Bolshie Corporation (B.B.C.) is now gunning for… wait for it… Italy!
Melon Spaghetti
Yes, Italy that provides all that lovely olive oil, wine, and pizza and never hurt anyone, is next on the B.B.C.'s shite list. Why? Well because the people of democratic Italy have just elected the conservative right-wing politician, Giorgia Meloni as their favoured leader, of course!
This will simply not be tolerated at the B.B.C and they started a Spaghetti debate.
The B.B.C.'s campaign of F.U.D. (Fear, Uncertainty, Doubt) against Italy and Meloni's Eurosceptic, anti-immigration 'Brothers of Italy' Party has already begun.
The Fear is that the Brothers of Italy will bring fascism back to the streets of Italy through violence and intimidation.
The Uncertainty is where the ambitions of Meloni and her followers will end – perhaps Itaexit (that doesn't really work does it?) or worse.
The Doubt is whether or not Spaghetti actually originates from Italy. Eh?
Blackwhite
Yes, according to one of the B.B.C.'s food recipes, spaghetti is… Hawaiian! It's like George Orwell's 1984 all over again. They really will stop at nothing, will they?
Only time will tell how the vicious bastards at the Beeb will get on against Italy. Since 1861, Italy has fought in 10 wars and won 8 of them. Not a bad record. And let's not forget they Beat England in the final of Football's Euro 2020 (Southgate out!) Let battle commence.