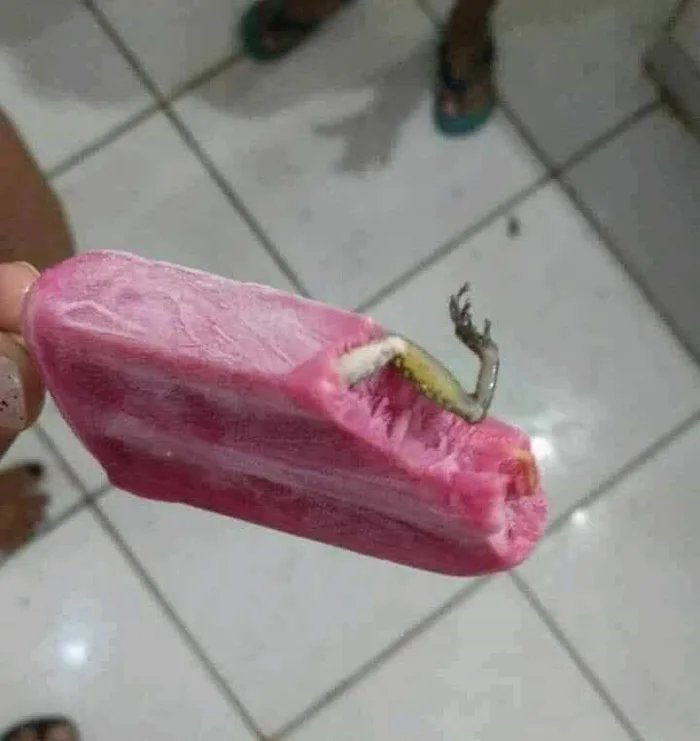 Just as the French banned the import of British beef for TEN YEARS between 1996 and 2006 over mad cow disease, Suffolk is to retaliate in kind with its own 'Frog Ice Lolly' ban.
The cause of the row was a Raspberry ripple lolly produced by French frozen goods firm 'Les Iciclés', imported as part of a batch from France that was served to an unsuspecting customer in Lowestoft.
The unfortunate recipient of 'le lolly' was cute little English holidaymaker, Mollie Henderson, 5 from Essex (imagine Shirley Temple singing 'On the good ship – Lollipop', that's her.)
This reporter spoke to Mollie after buying her a edible, English 'funny feet' Ice lolly to stop her crying: 'My mummy pwomised me a lolly because I was a good girl all day. I ate all my bwekfast and did a poo poo in the potty without making a smelly mess.'
Aaaaw
And what happened when mummy gave you the lolly, Molly? "When mummy gived me the fwench lolly… I licked it and then I saw the fwog and then I puked. I don't like fwogs because boys are made of fwogs and girls are made of sugar and wainbows."
Cute frog in Ice lolly
And what do you want the French to do about it, Mollie? "I want the fwench to say sowwy to me and my mummy and daddy because I didn't want to eat a yukky fwog on my holidays. And my dad says he also wants sumfing called compwensation. I think he said 10 gwand or sumfink?"
I think I am going to puke
The 1,000-year ban on French Ice lollies will begin on 25th October – the 607th anniversary of the Battle of Agincourt.