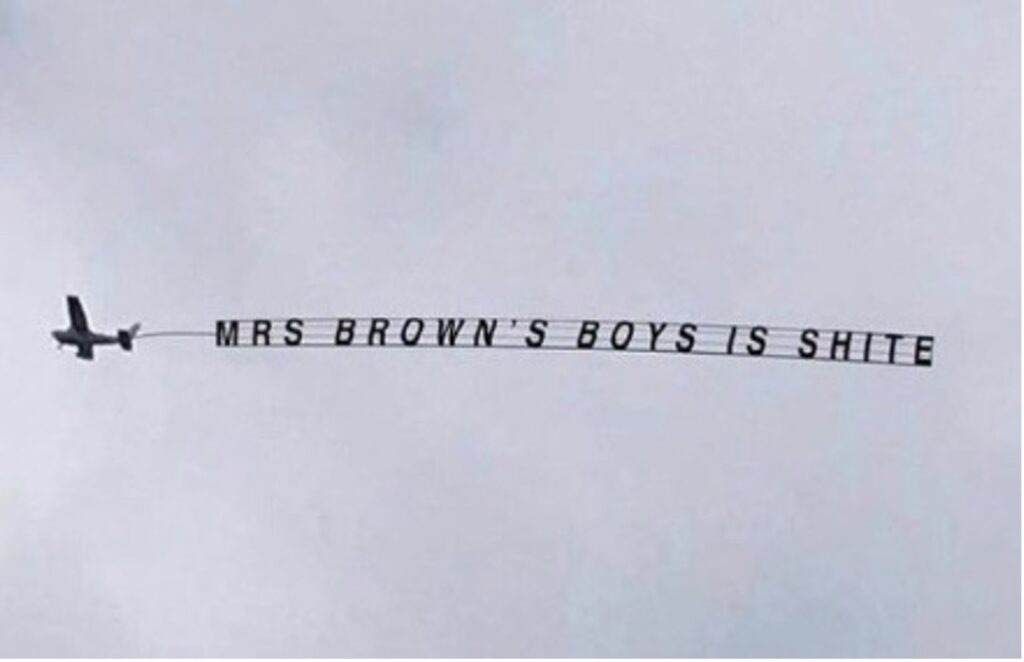 Some people say that the popular Irish-themed BBC situation comedy 'Mrs Brown's Boys' is shite. You decide…
MRS BROWN'S BOYS: SEASON 1, EPISODE 1 – 'THE MAMMY'
written by Brendan O'Carroll
Hahahahaha! Ladies and gentlemen… welcome to Mrs Brown's Boys. What's wrong with you, Granddad?
I haven't slept for three days.
Granddad! What are you doing there in that state? Come on… fix yourself! Now, sit down.
No!
Granddad! Come on, sit down.
No! No! No! Arrrgh!
Now… now, Granddad, isn't that much better? Granddad! Hahahahaha!
What are you doing?
Come on, Granddad. Now we're going to play Treasure Hunt! We'll explore the cavity then.
Explore the cavity! What?
He's going potholing!
Oi tink d'jury's out on dat one!