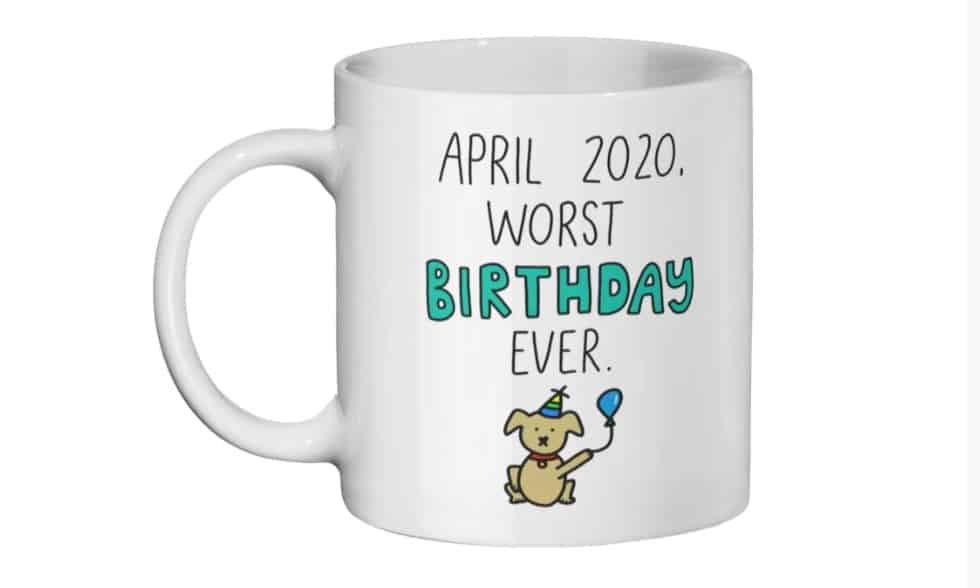 Readers, have you got a friend or family member with a birthday in April?
It will be a muted celebration because they can't go out and no-one can visit.
But you can cheer them up with this special gift mug, which makes it abundantly clear that April 2020 will be the worst birthday they've ever had.
If you're stuck for getting a birthday present during the lockdown, this is your perfect answer.
Buy a funny birthday mug here, and at checkout specify your own or your friend/family member's address. They will receive it in around three or four days from the time of your order.
Funny mug specialist DirtyOldGoat.com is part of the Suffolk Gazette empire, just so you know you are dealing with completely normal people.
BUY YOUR APRIL BIRTHDAY MUG HERE – CLICKETY-CLICK