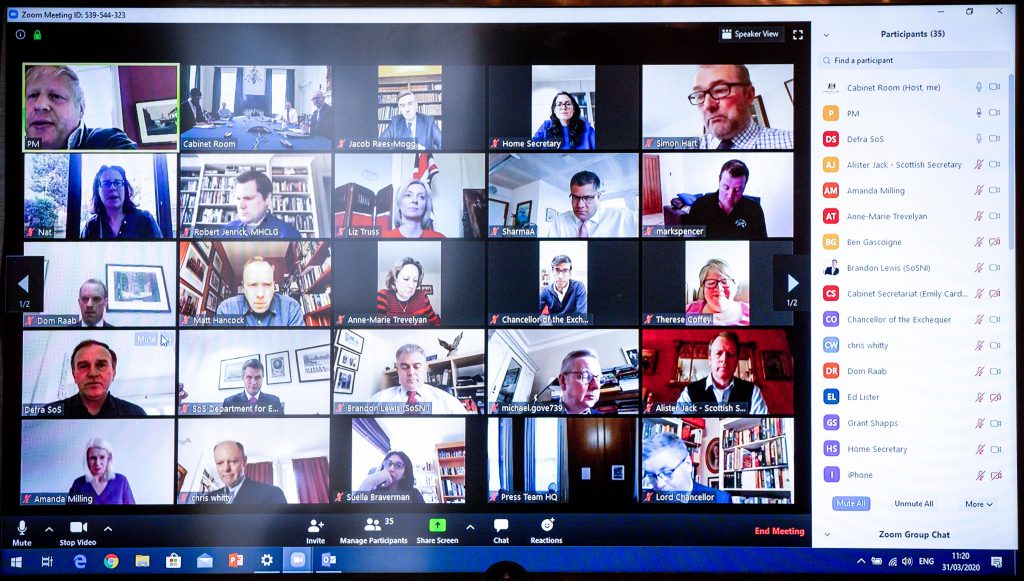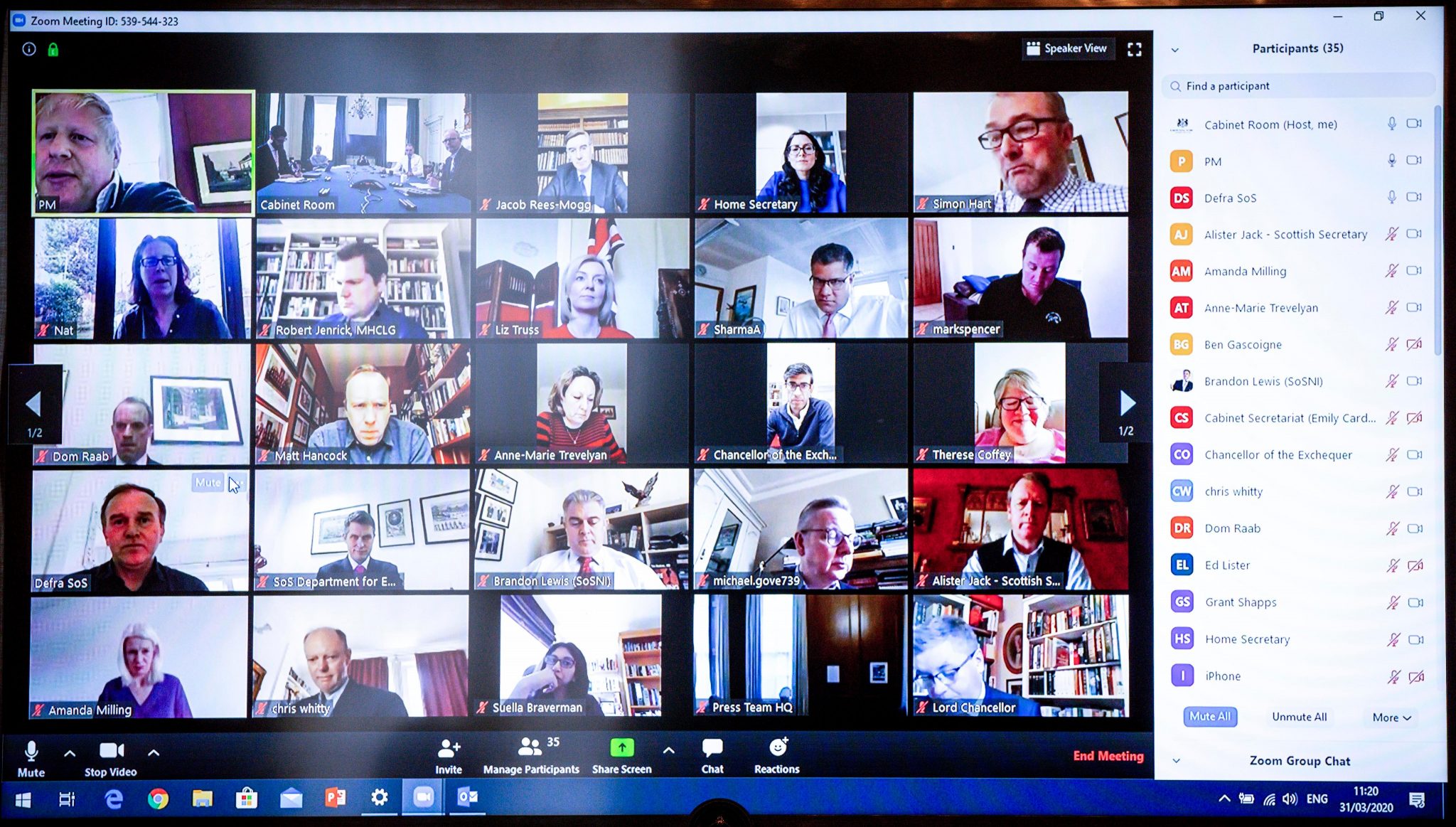 Online video conferencing giant Zoom has confirmed these befuddled new users are struggling to get used to the software.
Using the example above, they said the mop-haired organiser had accidentally published the Zoom ID to the world.
And participants in this particular Zoom session clearly had issues, including:
The user 'PM' being unable to centre his image
Therese Coffey is asleep
The Lord Chancellor is also asleep
The Press Team are missing altogether
Brandon Lewis is being attacked by a bat
Suella Braverman is punching herself
Liz Truss has a huge Union Jack in her living room
Dom Raab is posing for a police photofit
Michael Gove is paying no attention at all
Neither is Robert Jenrick
The Prime Minister has muted everyone apart from the Cabinet Room and Defra
Zoom specialist Lorraine Fisher, 34, said: "This Zoom session is every employee's worst nightmare.
"Clearly the organiser and participants in this Zoom call had no idea what they were doing.
"Matt Hancock looks completely confused."