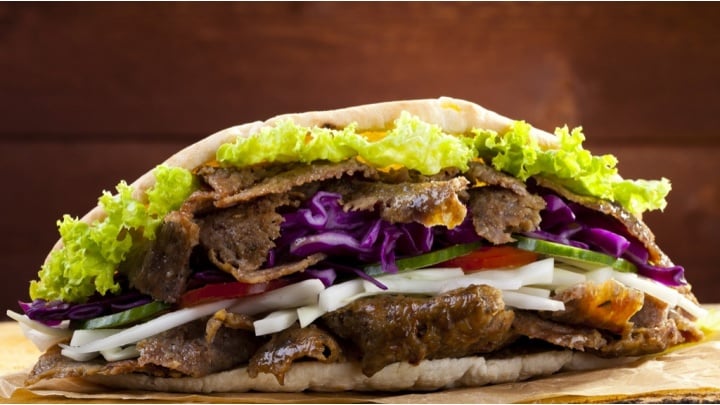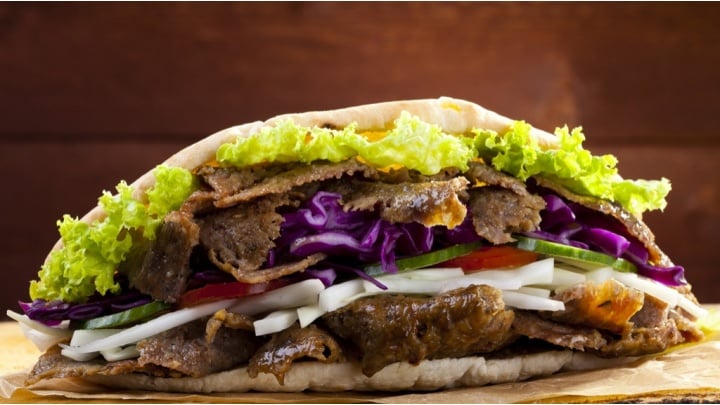 EXCLUSIVE
By Jane Seymour, Royal Correspondent
The Queen tucked into a takeaway doner kebab with all the trimmings after accepting a dare from Prince Harry, we can reveal today.
She munched through half of the feast, which was delivered to the Sandringham Estate, her country retreat in Norfolk, by a wide-eyed kebab shop worker in his beaten-up old Nissan Micra.
The extraordinary incident, which illustrates perfectly Her Majesty's wicked sense of humour, happened after a lively family lunch at Sandringham House two weeks ago to celebrate Harry's 32nd birthday.
A royal insider said: "Harry had enjoyed a few glasses of wine, and when The Queen asked him if there was anything particular he would like for his birthday, he blurted out, 'You have to eat a doner kebab'.
"She had no idea exactly what one of those was, and agreed immediately to the challenge, much to Philip's surprise. As a Greek, he was perfectly aware of what was in store for her.
"The conversation moved on and it looked like everyone had forgotten about it. But last week, the Krazy Kebabs takeaway in Swaffham, 17 miles away, got a delivery order by telephone… to Sandringham House."
The source told how driver Ahmet Sudoku arrived at the gates 30 minutes later, and was waved through to the main house.
He told the Suffolk Gazette: "I assumed the food was for a servant. But when I got to the entrance a butler took it, and said it was for the Queen. I hope she enjoyed it – we are known for the best kebabs in Norfolk."
Chili sauce
A source said Her Majesty was taken aback by the doner meat-filled pitta bread, oozing with chili sauce and a sprinkling of salad. "She had expected something entirely different, but started to eat it anyway.
"Staff say she found the sauce rather hot, but enjoyed about half of the kebab before giving up. Prince Philip, who was roaring with laughter, took a photograph on his mobile phone, and sent it through to Prince Harry as proof that his grandmother had completed the dare.
"Harry thought it was hilarious – the two of them get on famously, like when she appeared in his fun video to promote his Invictus Games."
A spokesman at Krazy Kebabs said: "We have been asked not to talk about this." Meanwhile, a spokesman at Buckingham Palace said: "We do not comment on private family matters."